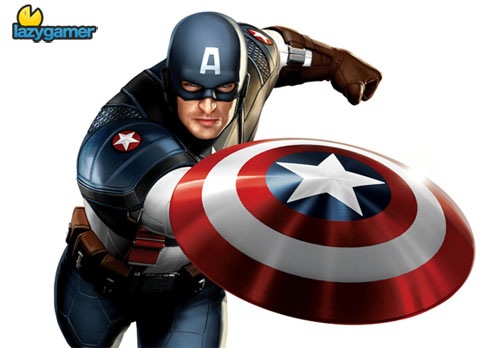 We're about a year away from the release of the new Captain America film. Chris Evans – the Human Torch in the Fantastic Four films – will be playing America's first Avenger, with Matrix bad boy and LOTR's Elrond Hugo Weaving as the Red Skull.
Thanks to Aint it Cool News we have the first concept art of the cap and his new, modernised suit. I think it looks pretty rad…modern enough to be cool, and with just enough of the classic retro look.
The somewhat unfortunate news is that SEGA has exclusive rights to develop games based on Marvel's film adaptations – and judging by how the Iron Man games turned out, that's not really a good thing.
Considering that Sega Studios San Francisco – the team behind the Iron man games – has been shut down for good, let's hope the guys that are handed the project can give the Captain the game he deserves.
We can also only hope the new film ends up better than the mess that Marvel r3eleased in 1990.
Source and more Pics: AICN
Last Updated: June 3, 2010