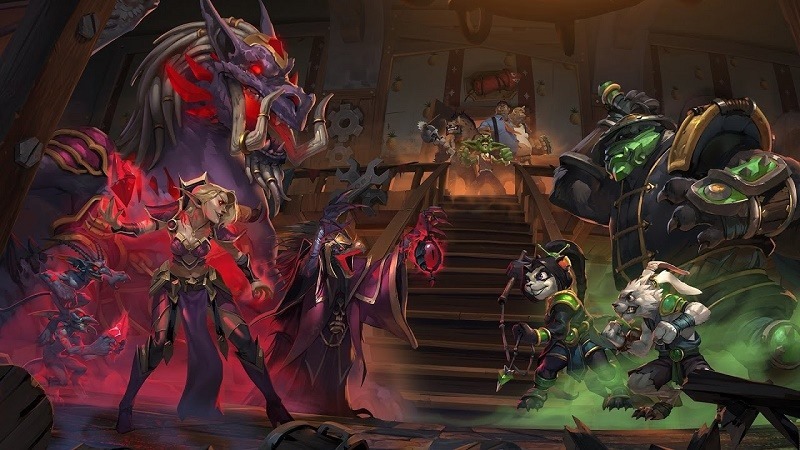 It's been a pretty great year for Hearthstone I reckon. We got the Whispers of the Old Gods expansion, and the One Night at Karazhan adventure, both of which brought a plethora of cool new cards to the addictive strategy game.
Blizzard aren't done with 2016 just yet though. No, they have one expansion left in them, the Mean Streets of Gadgetzan, and it's coming soon.
It's meant to be out today as a matter of fact, but after having refreshed and launched my game multiple times in the past hour, I still see nothing. Dammit, what gives? I took to Reddit to find some answers:
In anticipation of the flood of posts in/news asking about the expansion release time as the date draws near, here are the historical release times for the past 2 card set releases:

NA: 1 Dec 1000 PST | 1800 UTC
EU: 2 Dec 0001 CET | 2300 UTC (1 Dec)
Asia: 2 Dec 0800 KST | 2300 UTC (1 Dec)
CN: 2 Dec 0600 CST | 2200 UTC (1 Dec) (estimate)

Note: It's extremely unlikely that there will be any official confirmation about the exact time from official sources, but the NA time has been consistent over 7 content releases (besides OG's slight anomaly).
Damn, so if the estimations are correct, we're only getting the expansion at around one in the morning tomorrow here in South Africa. That's like, a whole extra day of waiting I hadn't counted on!
It'll be worth it though. The Mean Streets of Gadgetzan contains a glorious new 132 cards, most of which I can't wait to play around with. Have you taken the time to look at them all yet? There are some real goodies!
As a big fan of Rogue, I look forward to playing around with all the new Jade Golem cards. What about you? Which of the three crime families are you planning on joining?
Last Updated: December 1, 2016