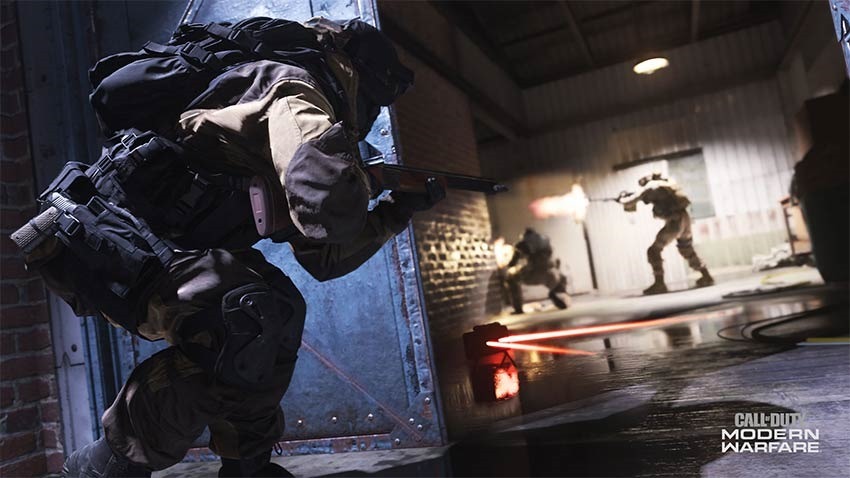 This weekend, the Call of Duty: Modern Warfare Beta opens up to all platforms, but also opens up to everyone, regardless of whether or not they've pre-ordered the game. At least, it does after those who've pre-ordered get a day's head start. The most important thing about this upcoming beta run is that because it's open to all platforms, it's also a perfect time to test cross-platform play. Here's what you need to know about how the cross-play works.
For starters, you'll need to get yourself a Call of Duty Account, which you can do here. With that, you'll be able to link the game to your platform of choice, from which you'll be able to opt in or out of cross-play. That's right! If you don't want to play with those knuckleheads on their Xboxes, or those jerks on their PlayStations, or those onanists on their PCs, you have that option.
On console, you'll also be able to plug in a mouse and keyboard and use those if you wish, while PC gamers can opt for controllers if they like. You can also set it so that you'll only play with people using the same input devices, so controller users don't have to face off against people using mouses and keyboards and other office work implements they like.
Of course, if you want to take that filter off and test your mettle against other control methods, that's your choice too.
With the COD account, you'll be able to create cross-play friends lists that work across platforms, allowing you to squad up with mates across platform divides. All multiplayer modes support cross-play, except for ranked and tournament modes, but that's okay! With cross-play, I think it's safe to expect shorter wait times in lobbies.
That's all quite lovely, innit? The cross-play beta kicks off tomorrow, though it'll only be open to Ps4 owners and those who pre-ordered the game on PC and Xbox One. From 20-23 September, the whole thing opens up to everybody.
"The rest of the Open Beta period, running to the morning of Monday, September 23, is accessible to all players on PlayStation, Xbox One, or PC, regardless of pre-ordered status. If you've got an Xbox One, Xbox Live Gold is required to play. If you have a PC, a Battle.net account is required to play. Other than these prerequisites and an internet connection, you should have everything you need to play"
Last Updated: September 18, 2019