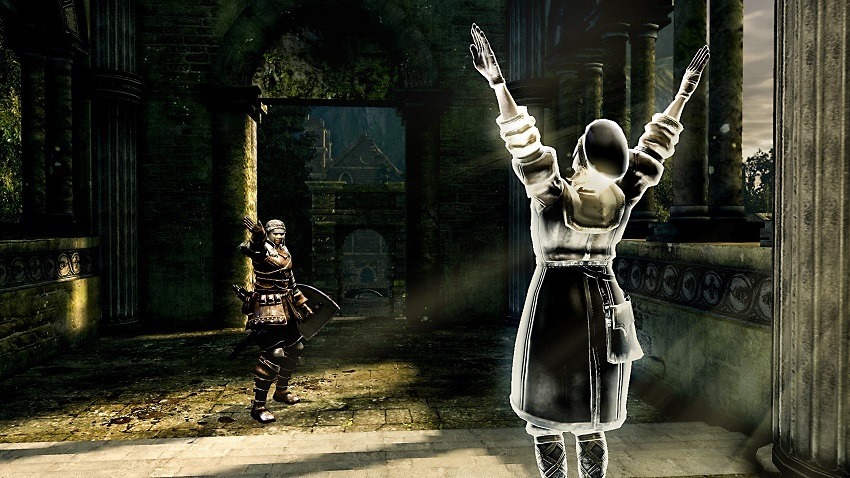 Dark Souls is getting the remaster the classic deserves next month, and we saw a bunch of footage from the update version just last week. Footage from PS4 Pro and Xbox One X showed some improved lighting, better alpha effects and upscaled resolutions, all wrapped up with a near solid 60 FPS that gave the entire remaster an extra layer of fluidity. But what about Switch? We know that the Nintendo version of the game skips this and keeps things at 30 FPS, which is already a knock for the hybrid console. But looking at it running on a portable device, it seems justified.
Gamespot managed to grab some off-screen footage of the game running in handheld mode (there's still no way to record footage directly in this mode, so this is the best everyone can do), and it certainly still looks like a better looking version of Dark Souls. The frame rate is hard to judge from this footage alone, but the version still clearly has some of the previously scrutinised lighting enhancements and improved effects work. Which is to say that this is still a more definitive version of the RPG, and one you can take with you on a flight, long road trip or extended sitting on the toilet. Blight Town while you've having a personal Blight, if you will.
It's still footage that is confined to the opening sections of the game, and still not in the most taxing portions that certainly brought last-generation consoles to a crawl. But it's Dark Souls very clearly running on the go, and at a performance and quality level that both the PS3 and Xbox 360 couldn't manage. That alone makes it a more alluring version to me over the more performance savvy but living room locked Xbox One and PS4.
Dark Souls remastered is out at the end of May for Nintendo Switch, Xbox One, PS4 and PC, and it's just waiting to take your patience and souls.
Last Updated: April 9, 2018