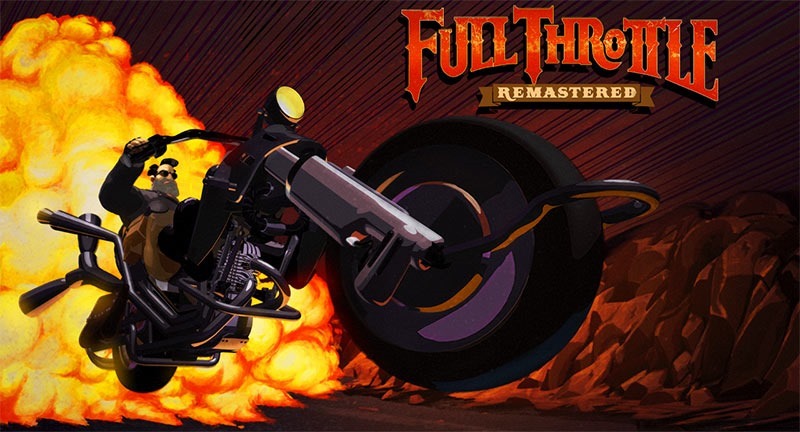 "You know what might look better on your nose?"
That's probably one of my favourite interchanges in a game ever, and I chuckled heartily when biker Ben introduced the barman's face to the bar with a thud. Full Throttle was probably one of the first CD-ROM based games I played, bundled together with a Sound Blaster 16 and a CD-ROM drive.
It was one of the easiest and best purchasing decisions of my life. I'd been a huge fan of LucaArts' point-and-clicks already, having spent many, many hours clicking away at Monkey Island, Day of the Tentacle and Sam and Max. I loved it from the moment I started playing it.
Naturally, I was excited when Double Fine announced they'd be given it a bit of spit and polish at last year's PlayStation experience. Since then though, we've seen and heard very little of the remaster, so I'd forgotten it had existed. I was reminded this weekend, thanks to a first look trailer a year after its announcement.
The new remaster included hand-drawn, high resolution art and remastered audio. Like the previously released remasters Day of the Tentacle and Grim Fandango, players will be able to switch between old and new graphics at will, and play mix and match with the audio too. What I'm most looking forward to though is the commentary track, which will include Tim Schafer and other developers on the game talking about the developmental challenges, and offering insight in to how certain bits of the game were made or conceptualised.
It's out sometime next year on PC, PS4 and possibly Vita.
Last Updated: December 5, 2016