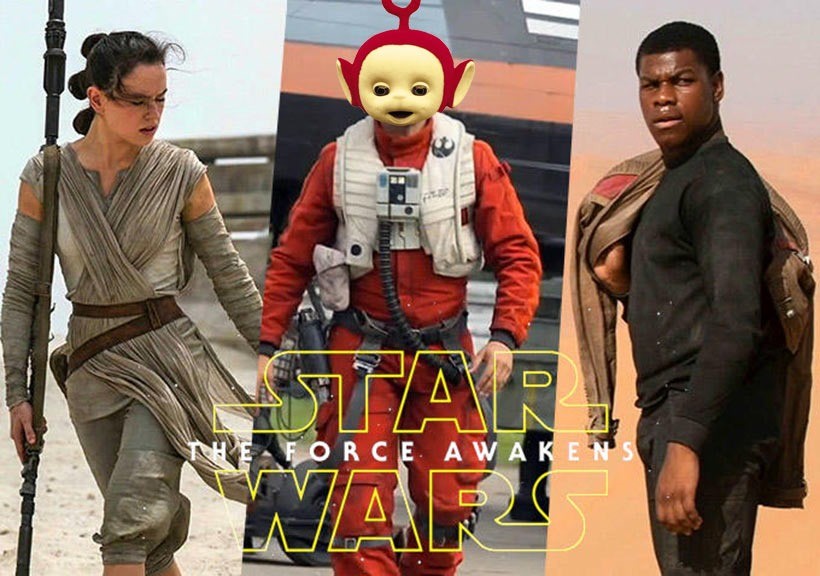 Twilight of the Republic was an alright playset that came with Disney Infinity 3.0 this year, while Rise Against the Empire played out like a love letter to the classic trilogy of scruffy nerf herders and Death Stars. Both playsets served their purpose as trips down memory lane fantastically, but that's a double-edged sword.
There's only so many times that an Imperial assault on the Rebel Alliance Hoth base can be interesting, and doing a Death Star trench run starts to get old after a while. Look, if you're a kid, then this will most likely knock your socks off because you're young and you haven't become a horrible and jaded person yet who dreams of having the ability to Force-choke his boss.
And that's kind of why I'm excited for Star Wars: The Force Awakens. It's new Star Wars. Just like Malibu Stacy's hat. It's the very first Star Wars game set in an entirely new universe, in many a year. And that gets my blood pumping. Say what you like about Star Wars, but that's a galaxy that has seen some exceptional world-building over the last couple of decades, that added far more to the mythos than any of the films could.
And Disney Infinity 3.0, will be the very first Force Awakens video game. And possibly the first movie tie-in game that I've played, since the entire industry decided to chuck the traditional model of retail releases out the window and fleece rubes with a micro-transaction riddled mobile game instead. Here's what it looks like in action:
I've got a slight dilemma with this playset: Now I have to go see Star Wars: The Force Awakens on opening day because I'm deathly afraid that I'll have to play through some spoilers if I pick this playset up, which releases on the same day as Episode VII, December 18.
Last Updated: November 26, 2015