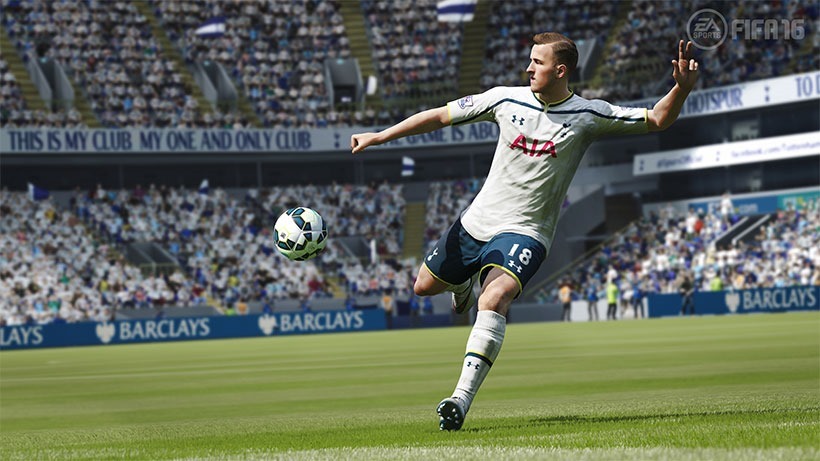 FIFA 16 is coming later this month, and the competition between it and Pro Evolution Soccer has never been more intense. Konami's last PES, powered by the mighty Fox Engine, was a great first step in taking back the football sim crown – and it's quite possible that this year will be the one where Pro Evolution Soccer reigns supreme not just in the hearts and minds of digital football fans, but also in the sales charts.
That's unlikely though – not because PES is an inferior product, but rather because EA and FIFA have such incredible marketing muscle which coupled with those important licences, make it an easy choice for fans of specific teams and the general populace. That doesn't mean that EA is taking the challenge lying down – and they're doing all they can to make this year's FIFA's the best.
To that end, they're making some big changes to the career mode – along with a slew of other updates and changes based on player feedback.
It's all detailed in this video from EA, namely the introduction of pre-season tournaments, player training and a bit more of a focus on telling your club's story. While I doubt it'll be as close to a sports RPG as NBA2K, it certainly sounds like it's heading there. These new additions are only coming to the current gen and PC versions of the game, by the way. If you're stuck on the PS3 or Xbox 360, what you'll likely end up with is a hybrid game that sits somewhere between FIFA 15 and 16.
Here, according to EA, are other significant changes coming to the career mode.
Sign free agents outside of the transfer window.
Scout Reports – After scouting a player reports are available to you now for an entire calendar year before expiring vs three months in FIFA 15.
Transfer Budget -Transfer budgets are now more realistically tailored to the club you're using in Career Mode. Also, a percentage of the remaining budget from the previous season will carry over to the next. and will vary based on where your club finished in regards to season goals.
Loans – Short loans have increased from three to six months and there is now an option to issue two-year loans.
Friendly Subs – You will be able to issue an unlimited number of substitutions during friendly matches.
More Realistic Transfers – While the transfer window is open, we have tuned the number of 'high-profile' moves by big players to better match the number of changes that typically happen in the real-world.
Improved Player Transfer Values – We've addressed values of players to better match the real-world transfer market.
And much more…
FIFA 16 is coming to PS4, PS3, Xbox One, Xbox 360 and PC, on September 22 in North America and on September 24 in Europe.
Last Updated: September 3, 2015