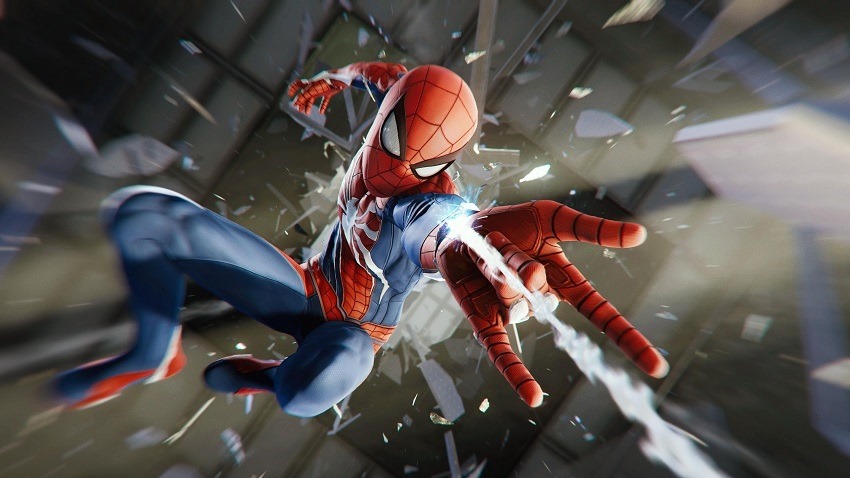 Marvel's Spider-Man isn't just one of the best games to ever star the amazing arachnid-themed hero, it's also a game which utterly understands the character on a fundamental level that puts decades worth of movies and TV series to shame. It's a game that expertly balances the pressure of being Peter Parker with the responsibility of being Spider-Man, and it looks damn good at the same time.
Part of that unique appeal? That developer Insomniac managed to put a visual spin on the character that looks wholly unique to their own artistic school of thought. I could wax lyrical for days about the other costumes in the game (And I did!), but that unique new suit which players get to craft early on in the game? It's a work of art that tells you exactly who Spider-Man is: A fun guy, not afraid to be seen in the light and ready to do what's right.
Creating that new suit was something that Insomniac had to do if they wanted to stand apart from all the other Spider-Man games that had come before them. How do you even build a costume that carries legacy, renewal and an iconic sense of self? "If you're going to create an iconic Spider-Man suit, you have to understand why it's the best superhero suit, period," Marvel Games executive creative director Bill Roseman said in a new PS Europe video.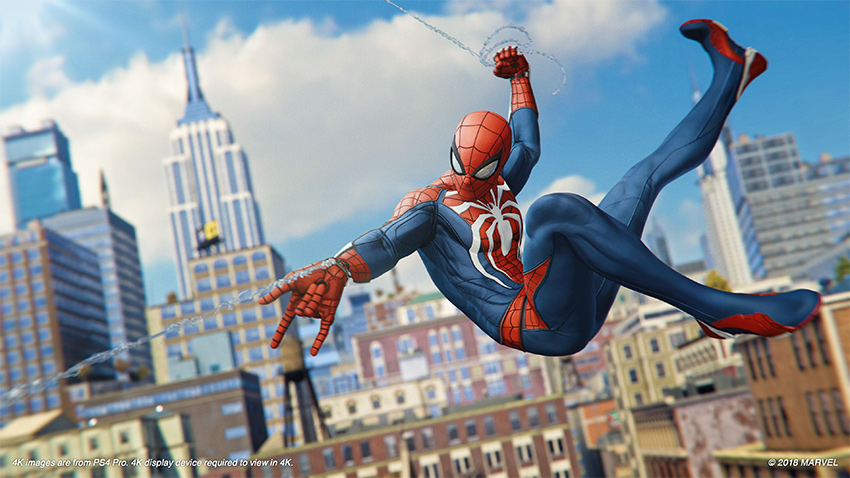 So in this case, for most of the Spider-Man suits, the spider has always been black and Insomniac said 'what if we made it white?'. The blue is for breathability and flexibility, then you have this amazing icon right on your chest. From the beginning, we wanted to make a Spider-Man that was unique and ownable. We were taking a big chance by changing Spider-Man's iconic suit. When you look at the Spider-Man suit and study it, you see the genius in the simplicity.
"We looked at all of the Spider-Man suits that had come before him. We were deciding the colours of the suit, we knew it was going to be red and blue, but it's really important for the character to see his or her character when they're swinging in the game," Insomniac Games art director Jacinda Chew added.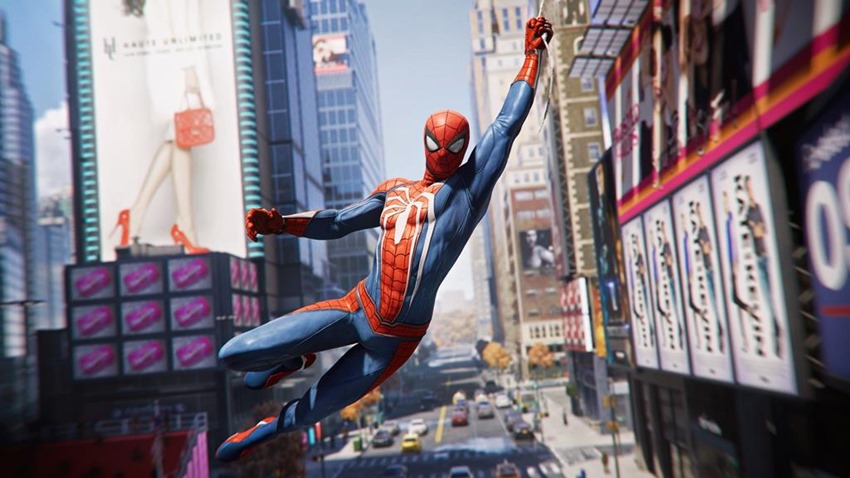 The nice thing about the white, is that it adds a really nice contrast, it makes it really pop especially in shadows.

In terms of modernising the suit, we thought about a couple of things. First, was what a 20-something would be inspired by. I was thinking about sneakers, and that's why when you look at the shoe, it actually looks like a sneaker. The other thing that we looked at was athletic wear and compression wear as well, so you see there's panelling all over the suit that mimics where you would need support. Red is actually a reinforced and thicker material.

The spider is made of a flexible carbon fibre material so you know that's on the chest. It's also on his gauntlets and on his feet so when he's striking or he's blocking it gives him the extra protection.
There you have it. Legacy, practicality and a decision to be bold. It's a hell of a costume, a benchmark in design that would give Wayne Enterprises a run for their money. That Parker was able to do that without having to rely on a billion-dollar trust fund, says a lot. Marvel's Spider-Man is out right now, and it's pretty gosh darn great don't you know.
Last Updated: September 20, 2018