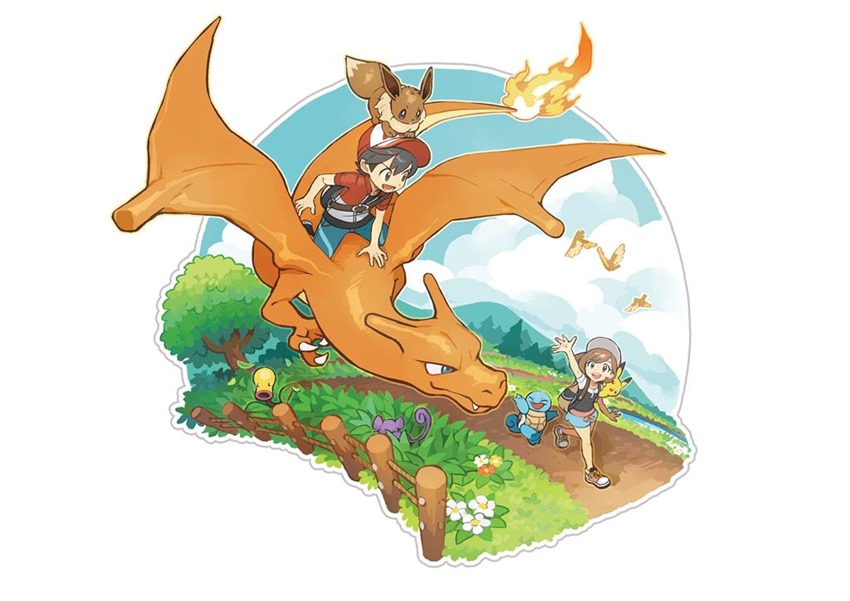 When you're choosing a Pokémon game, you have two things to factor in: In this version mascot on the cover cooler than the other one, and which pocket monsters am I going to miss out on? For years, version-exclusive Pokémon have been a genius trick on Nintendo's part. While the advent of widely available internet connectivity means that you no longer have to buy two copies of the same game because you live in a tiny town, everyone hates you and the scared populace regards Nintendo as the devil's work (THANKS PE!), you're still going to need to do some trading.
Fortunately, the number of version exclusive Pokémon is far fewer this year, thanks to Pokémon Let's Go concentrating only on the original generation of adorable critters. Here's the list of which game has which:
Let's Go Pikachu
Oddish
Sandshrew
Growlithe
Let's Go Eevee
Meowth dat's right! While there's only three Pokémon apiece that can't be obtained via the traditional method of lobbing your balls in their faces, you've also got to factor in that these fellas all have evolutions attached to them as well. Oddish becomes Gloom and Vileplume, Sandshrew transforms into Sandslash and Growlithe can use a fire stone to change into Arcanine.
Then you've got Bellsprout who first changes into Weepinbell and then Victreebel, Vulpix can also use a fire stone to become the regal Ninetails and Meowth can level up to the purrfect form of Persian. So in total, that actually makes for seven exclusives in either game. In addition to that, players will also be able to dress their signature Pikachu or Eevee with some new haircuts, which look downright odd.
I can't wait for it, obviously. Pokémon Let's Go Pikachu and Let's Go Eevee drops on November 16 for the Nintendo Switch, with a generation 8 core Pokémon game coming in 2019.
Last Updated: July 13, 2018