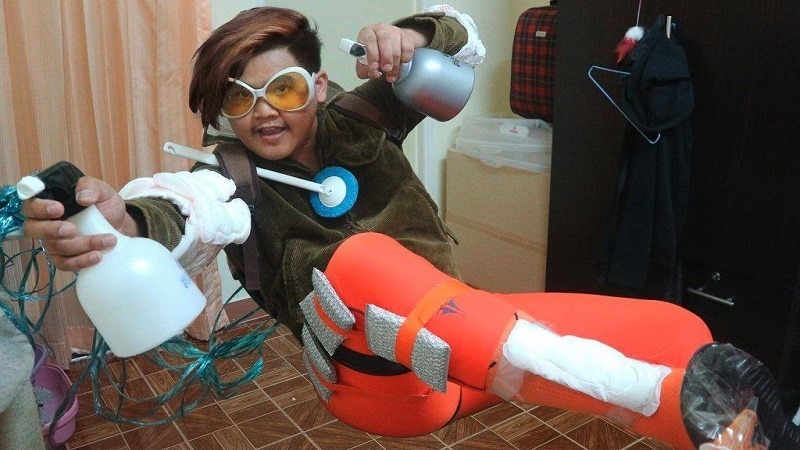 Nothing like this thankfully
Halloween must be a real treat for those who cosplay. Got no outfit planned? Easy, grab what you wore to rAge last year, or the year before, and you're sorted. Not happy with what you've got? Well, you're in the business of making the garb, so just go ahead and create something entirely new – just don't leave it for the last second obviously.
For people like me who don't cosplay though, Halloween is a bit of a nightmare. We face a horrible choice; do we wing it and put together our own budget costume and risk looking like complete fools? Or do we hightail it to a store to rent something that's been worn by a million other folk? The latter is the easier, albeit more disgusting option.
The best thing to do I find, is to forego all of the above, and buy a pre-packaged Halloween outfit. All of the goodies you need, fresh and new? Sweet! The only problem really, is that the ranges on offer are often… strange. I mean, can you imagine me dressing up as this witch, or this nurse, or this  sexy pirate zombie ghost bride? It just wouldn't work.
What would make me really happy I reckon, is seeing stuff designed by Nina Matsumoto on the shelf of a costume store near me. She went ahead and conceptualized a whole lot of Overwatch getups, and quite frankly, they all look amazing (via Kotaku).
Who wouldn't want to dress up as a Futuristic Tea Time Cop (cheers love), a Vengeful Reaping Man (DIE DIE DIE), or a Blue Balls Zen Lover (wait, what)? These costumes will likely never make it to retail, but they might give people some ideas for what to wear come October 31st at the very least.
Me? I've decided that I'm dressing up as a mop. It'll require literally zero effort on my part!
(Header)
Last Updated: September 28, 2016