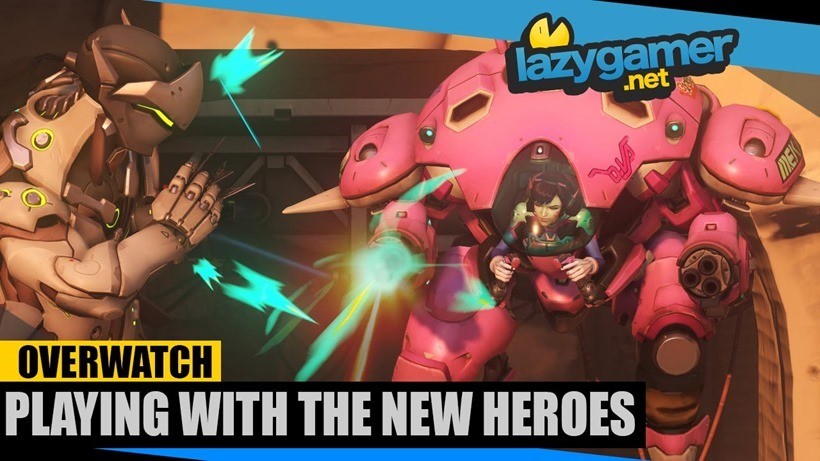 I've been slacking a little bit. with Rise of the Tomb Raider and Fallout 4 gobbling up most of my free time, I've really neglected Overwatch. And at the worst time too, with the three brand new characters announced at Blizzcon making their way into the closed beta last week. But last night I decided to take all three for a quick spin.
It didn't exactly go very well.
You can see what I mean below, as I try my hand at Genji, Mei and D.Va across three matches (almost) to try and get a better feel for what they're meant to be doing in this competitive team-based shooter. Genji falls under the more offensive umbrella, making him the easiest to understand roles with, while D.Va was all about getting up in enemy faces and soaking up damage. Mei was a little more tricky to understand.
Genji's mobility made me really happy, although that was quickly extinguished when I realised I wasn't a unstoppable mechanical ninja force when activating his melee ultimate. D.Va, on the other hand, has an incredibly satisfying loop of taking damage, dealing it, hoping out her mech and then summoning a new one. She's by far my favourite of the three so far, and the easiest to play too.
Mei is just incredibly situational and confusing to play if you aren't coordinating with teammates properly. That said, her cold gun is immensely powerful, and the way her ultimate can slow down large groups of enemies for a long time is one of the most useful in the game so far.
But there's a lot more to learning a character than one game, and I'm hoping to get in a lot more time with all three soon. But for now, check out their basic abilities above and try not to think about how far away Overwatch still is.
Last Updated: November 17, 2015