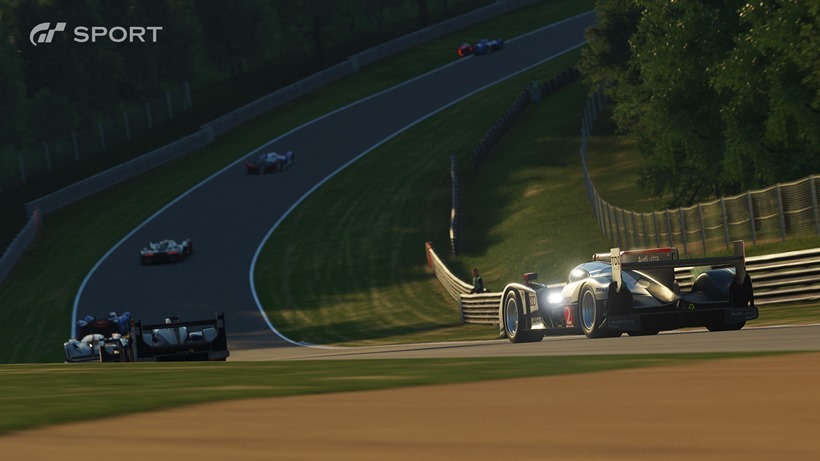 Yesterday in London, at the Copper Box Arena, Polyphony Digital unveiled a brand new Gran Turismo. How do I know this? Well, I was there. That's right, out of all the hardworking staff at Lazygamer HQ, I was selected to represent!
Alright look, I didn't want to say anything, but the only reason I was chosen to hop into a steel bird to attend in the first place was because nobody else on the team had the qualifications. Think about it, Geoff never leaves the house, Darryn drives a scooter, and Alessandro is far too young to have his own Driver's Licence.
The only other person who was qualified to attend a driving game event of this nature was Zoe, but she was too busy being a brand newish mother to travel. Also, we may or may not have grounded her as punishment for her last batch of awful photoshop.
Anyways, this left me to do the job, and I was more than willing. I packed my licence, wore my best winning smile, and shuttled my way through London traffic and to the event.
Upon arrival, I was immediately banned from yelling VROOM VROOM! Can you blame me though? Just look at all this eye candy…
There were fast cars, even faster cars, and even cars for ants! I was lucky enough to have the opportunity to go out for a spin in one of them (an actual car – not a car for ants). You can take a look at my experience, along with a whole lot of other goodies I saw at the event in this video I threw together…
Good grief… I've watched that driving segment a few times now, and I can't get over how slow it looks. Seriously, it felt a lot faster, and it was kind of terrifying!
I feel much safer in a digital car, which is why I later headed inside to play some GT Sport. You can read my impressions on it right here. Spoiler: I crashed a lot. Did I smile regardless? Absolutely!
Last Updated: May 20, 2016