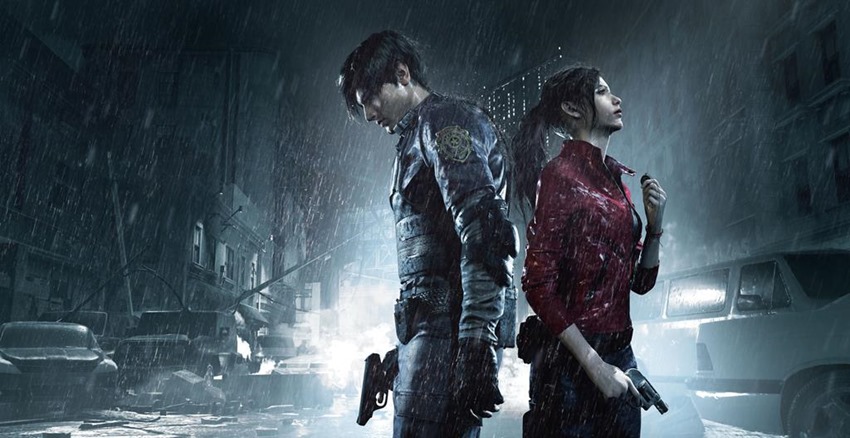 Gamescom, I love you. Not only are you a great show that brings together thousands of gamers from across Europe and the rest of the world, but you also drop some fantastic news at an hour that is considered to be the exact opposite of the ungodly times that E3 demands. Here's some fresh new details then from the Gamescom press blitz that is currently unfolding in Germany, as Capcom decided to share a few more details on the upcoming Resident Evil 2 Remake.
While Capcom has shown off plenty of Chris Redfield in action, the developer and publisher is now shedding some light on the other side of that sibling equation: Claire Redfield. The plucky heroine of the original Resident Evil 2, Claire's story was one of rescue and horror two decades ago. That much hasn't changed, but there'll be a few new twists along the way as Capcom hints at a new Umbrella corp spanner being thrown into the mix of Claire's campaign…
Recently revealed at gamescom, Claire makes her gameplay debut in Resident Evil 2! Providing a slice of her full campaign, Claire has her own terrifying encounter to deal with in the depths of the Raccoon City police station.
Claire Redfield has been on a mission to find her missing brother Chris – a mission that brings her to Raccoon City. Fans of the original Resident Evil 2 will be intimately familiar with the iconic scene of Claire riding into town on her motorcycle, shortly before meeting up with rookie police officer Leon S. Kennedy and working together to escape the zombie hordes plaguing the city.
Surviving the streets of the once-lively city, Claire manages to make her way to the Raccoon City police station, hoping to find information on the whereabouts of her brother, Chris… but she finds something much more sinister instead. In this preview, Claire explores a new portion of the R.P.D. before encountering a small, young abandoned child hiding in the sewers and waterways beneath the iconic station. Long-time fans need no introduction to who this child is, or the reason she's running scared; Sherry Birkin warns Claire that a horrendous monster is right behind her, and the next chapter in her fight for survival begins.
A mutated figure wielding a pipe is out to crush anything that stand in his way, and sets his eyes on our heroine as nothing more than a roadblock to be destroyed. The resourceful Claire will have her survival skills put to the test, but has a few weapons at her disposal – including a grenade launcher packed with flammable rounds of ammunition.
Carefully navigating the machinery and steam coming from broken pipes, it's hard to tell where an attack might come from next. Conserving ammunition is key, and knowing when, and where, to get a few shots in may be the only thing between survival and certain death in this tense encounter. Sending the creature over the edge will reunite Claire and Sherry, but for how long…?
Just like with Leon, Claire will have her own, full campaign that takes her through Raccoon City, the police department, and beyond. Familiar faces from the original game have received stunning upgrades in this remake, using the RE Engine to scan real people, right down to their clothing, to bring the heroes, villains, and world of Resident Evil 2 to life. The new Resident Evil 2 wraps everything up in an experience that both veteran fans and Resident Evil newcomers can enjoy.
Resident Evil 2 crawls out of its grave on January 25 next year, as Capcom's new focus on creating games that sell well over time instead of in one energetic burst already looks set to give the company a very good 2019. Pssst, I'm sticking around for Devil May Cry 5, yo.
Last Updated: August 21, 2018