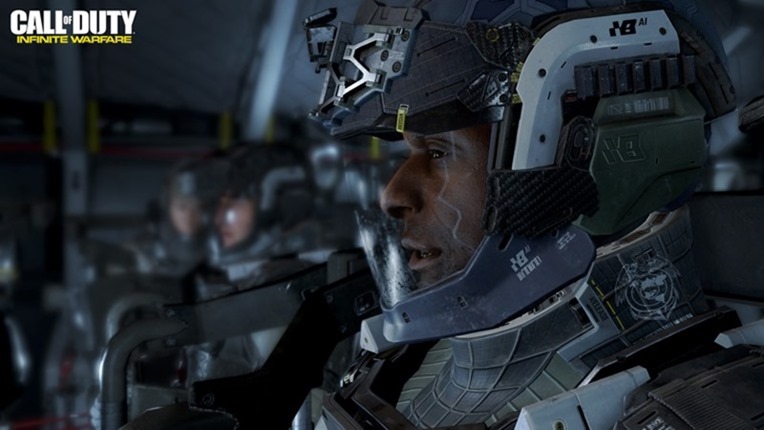 I have to admit that this year's Call of Duty really does look pretty good! I know, I know – it seems to be the same rhetoric every year. "This time things have changed!" Activision will say, followed by media saying how good it all looks – only for the campaign to be a disappointment, and the multiplayer to be filled with prepubescents gasconading about their carnal knowledge of your mum.
This year's game is still undeniably Call of Duty – but there's something intriguing enough about it that's making me want to pull the trigger…again. Perhaps it's the reaction to it at E3, something I'll always have a quiet chuckle about. The first look of it featured some impressive interstellar combat that had people salivating on social media – until the moment they realised it was Call of Duty, and their own biases took over, making the game they were so excited about just seconds before less appealing.
There's some new footage for the game that's come out of comic-con, and I think it looks pretty god. It's mostly focused on the boots-on-the-ground action and blockbuster set-pieces that the series is known for. Though quite futuristic, it's reminiscent of the first Modern Warfare. It does, however, show a little more of that space combat that I think is a little more exciting.
"When the Settlement Defense Front attacks UNSA forces in Geneva without warning during Fleet Week, Lt. Reyes and his squad have only one option: Fight back against the SetDef and give 'em hell," reads the description.
Take a look:
Also revealed at Comic-con was news that Game of Thrones' Kit Harington would be this new game's bad guy – which we got a closer look at last night.
Last Updated: July 22, 2016