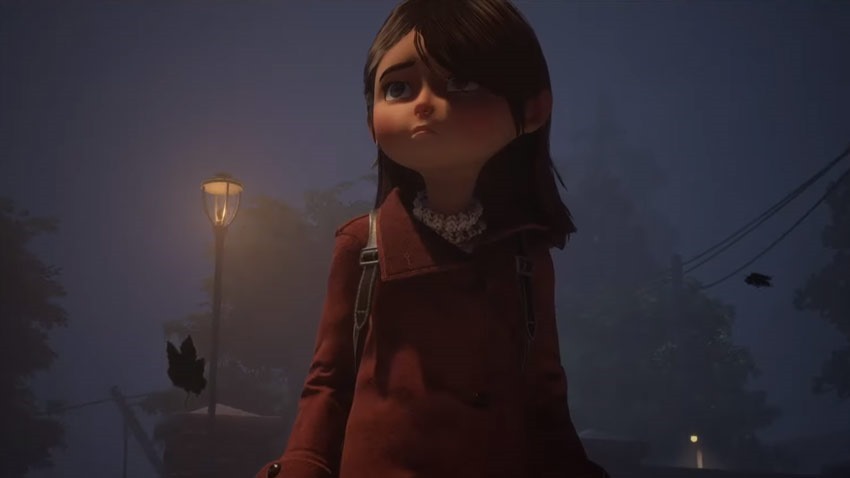 When Stadia launches next week, it'll have just a single launch exclusive – a lone game amongst a dozen or so great games that have been available on other platforms for ages.
That game is Gylt, the survival horror game from developer Tequila Works. It tells the story of a young girl named Sally who's on the hunt for her missing cousin Emily. The town's alive with creepy monstrosities, and Sally needs to sneak around them or use torches and fire extinguishers to vanquish them. Yes, it has some obvious inspiration from games like Alan Wake, mixed with the visual presentation of something from Pixar.
"Enter the new creation from Tequila Works, a journey where you face your worst fears and are confronted with the emotional impact of your actions.

Set in a creepy and melancholic world, GYLT is an eerie story mixing fantasy and reality in a surrealist place where your nightmares become reality.

Hide from terrible creatures or confront them as you find your way through the challenges of this wicked world."
It's a lovely-looking game, but probably not enough to get people to jump on the Stadia wagon just yet. Thankfully, it seems you may not need to if you're keen on playing Gylt. In an interview with Eurogamer, Tequila Works' co-founder Raúl Rubio Munárriz suggested that the game was a launch exclusive only, and that it might head to other platforms.
"Okay, we haven't confirmed that it's an exclusive yet," Munárriz said. "Of course, we will try to make Gylt accessible for everyone. I guess it's not a design question, it's more of a business question. Today is not the time to answer that question but rest assured, everyone will be able to play the game."
Last Updated: November 13, 2019