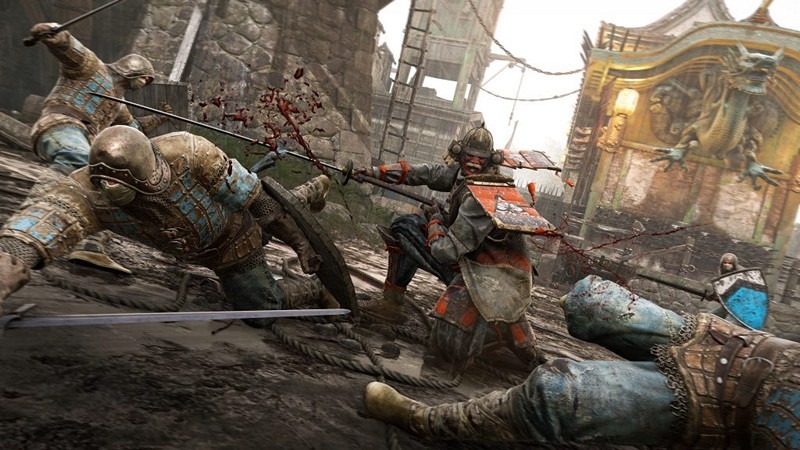 For Honor. It's a pretty damned good game – a great new idea that's been masterfully executed. Pity about the Peer-to-Peer networking and matchmaking – but that could eventually be fixed. Ubisoft's melee brawler is at its core a fighting game wrapped up as an action one. It pulls off the combat with finesse – but doesn't quite stick the landing where its netcode is concerned.
The core premise of For Honor is simple to grasp on the surface. Using a fighter from one of three warring factions – the Knights, Vikings or Samurai – you'll engage in tense, up close melee combat with similarly large foes. Your fighter has three stances, with a flick of the right stick moving you between them. You similarly can see the stance of your opponents, which is crucial to both attack and defense. Should an enemy attack in one direction, you'll need to defend in the same. Attacks need to be fired off in directions that you opponent can't block, with a hefty weight to the entire affair making duels slow, calculated bouts of prediction and surprises.
Still, it's absolutely worth playing, especially in co-op. And here's somebody who's going to be playing it for free:
Congrats to Desigan Pillay – who opted to grab the game on PlayStation 4.
Here's what Desigan has won:
T-shirt
Keyring
Coasters
Copy of the game on platform of choice
We'll be in contact to get your prize off to you.
Last Updated: February 21, 2017