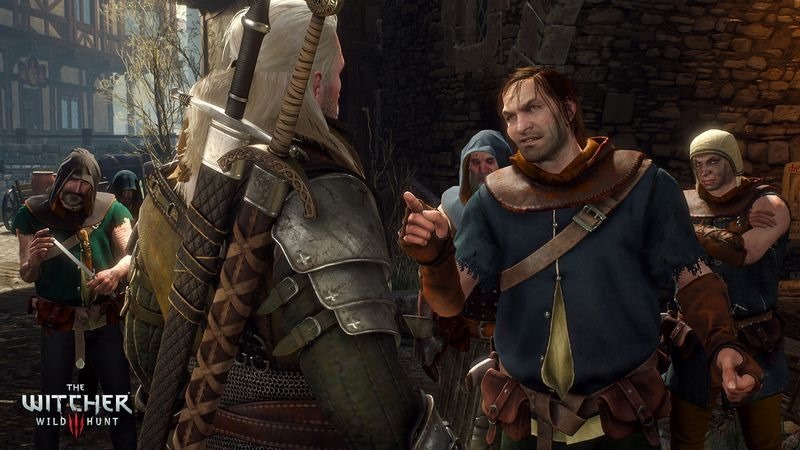 The Witcher 3's complete Game of the Year edition is coming at the end of this month. It gives those who've yet to enjoy the last digital trials and tribulations of Geralt of Rivia the perfect opportunity to jump in, and have everything that was released for the game available in one handy package.
Unfortunately as we've already told you, grabbing the GOTY edition on console means that your existing game saves won't be compatible – so you'll have to start the game afresh. Noting that this isn't an issue on PC, CD Projekt RED's Marcin Momot clarified why the issue exists, along with suggestions for those who were planning to buy the GOTY edition for the extra content.
"Your game saves will work," he assured PC gamers. "…this is because of a more open system architecture of the PC. However, if your only goal is to acquire the expansions, you might consider buying the Season Pass, as it will be the more economical option. Content-wise, you will have the same stuff as the person who will have purchased the GOTY Edition. Of course, if you really want to support us, we will not mind if you get another copy of The Witcher 3 in the form of the GOTY Edition. Thank you in advance for your generosity."
As for console users who already own the base game, his suggestion is the same. Buy the Season pass. It'll give you exactly the same content and even end up being cheaper.
"Our suggestion is to buy the Season Pass instead. Should you buy the GOTY Edition, game saves from your base game will unfortunately not work because the system treats the GOTY Edition as a different product. This is beyond our control and results from the technical aspect of how games work on consoles. Sadly, we are unable to make any workarounds here."
As has been noted, this is CDPR and if they could feasibly make it work, they probably would. Those who've yet to play the game at all? The GOTY edition is a lower-priced package that includes every bit of content, making it the perfect starting point. To people interesting in doing just that, Momot had a simple message:
"We love you and we are humbled that you want to buy and play The Witcher 3: Wild Hunt. Thank you!"
It's out on August 30 on PC, PS4 and Xbox One. If you're picking it up on PC digitally, get it on Steam. Gog Galaxy isn't as mature as it should be.
Last Updated: August 18, 2016