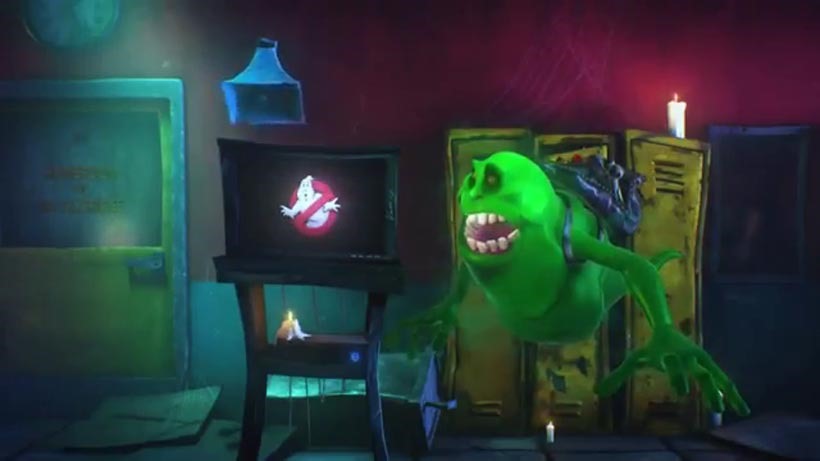 It goes without saying that movie games are usually absolutely terrible pieces of tie-in merchandising, rush-jobs that make the bare minimum use of the assets that they're based on so that studios can turn in a quick buck. And that's sort of expected. After all, when you're only given about a year to get a game made and released on a tight deadline, quality is bound to slip.
But games based on films that have come and gone but remained in the hearts of the public as a cult classic? There's potential there. Potential that the Ghostbusters video game snatched up back in 2009. We've spoken before about our love of this game, a title which was the closest we would ever come to seeing a third Ghostbusters movie and featured the entire original cast kicking ectoplasmic ass all over the screen.
Essentially Gears of War with a proton pack (and some colour!), the game nailed the idea of wrangling spooks and capturing them. It was the best bustin' experience that fans could ask for back then. And now we have a new gang of spectral exterminators on the way, as well as a new game that popped up in listings a couple of months ago. Here's the first trailer for it:
Looks alright! A top-down perspective reminiscent of Helldivers and co-operative play. Plus, it features female and male Ghostbusters, so that dank section of the internet can hopefully calm down and stop burning DVD boxsets of Extreme Ghostbusters that happen to have Kylie Griffin on the cover. This paranormal extermination simulator will be out in July for PC, PlayStation 4 and Xbox One.
Now say it with me: Who ya gonna call? Enh, probably someone else. It's Friday after all.
Last Updated: April 15, 2016