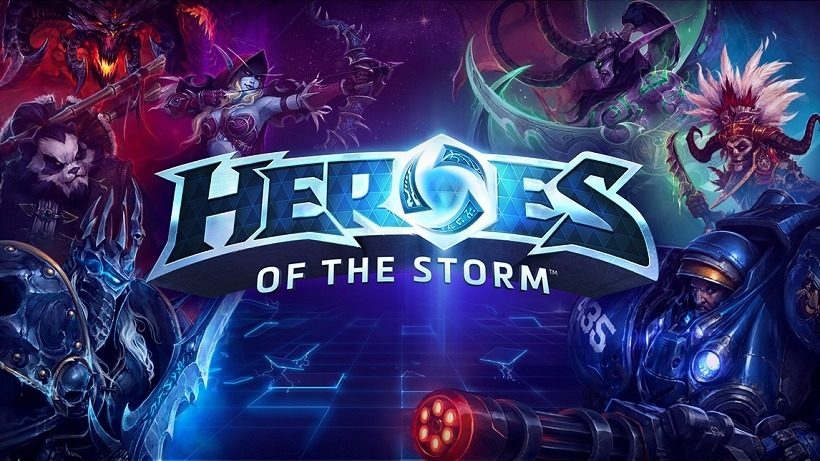 Heroes of the Storm is a game that honestly took me by surprise. When I first played it, I thought that it was a little too casual. Fast forward several months though, and you'll find that I am happily addicted – so much so that I've even left Dota 2 behind.
It feels like I've been playing Blizzard's MOBA for eons now actually, but the reality is, it's not even a year old. It's only just about to celebrate its first birthday…
It's hard to believe that we're approaching a full year since the official launch of Heroes of the Storm on June 2 of 2015. Since that date, we've introduced fifteen new Heroes, four new Battlegrounds, tons of new skins and mounts, and much more! To celebrate this momentous occasion, we'll be introducing some exciting new promotions to the Nexus
What bonuses have Blizzard put together for this special event? Several actually. For starters, logging in during the promotion (anytime between June 2-14) will grant players a first anniversary portrait.
Players will also receive a bonus 50% XP each game for the duration of the special event. If you're looking to grind up some gold or levels, now is the perfect time!
Otherwise, if you're ok with spending some real cash, there's a new special bundle available. It contains Tyrael's Charger, The Butcher, Kerrigan, Artanis, Arthas, Uther, Lt.Morales, Xul, Sgt. Hammer, and a bonus 7-day Stimpack. That's an especially nice collection of heroes for those new to the MOBA. It has a good mix of old and new characters. How much it costs though, is a mystery (I can't find a price anywhere). Regardless, you can expect it to have a significant discount.
And yeah, that's it! I thought Blizzard would've gone out a bit more for the occasion, say, with a special event or new map, but these bonuses are still rad nonetheless. Will you be hopping into the Nexus to celebrate with them?
Last Updated: May 31, 2016