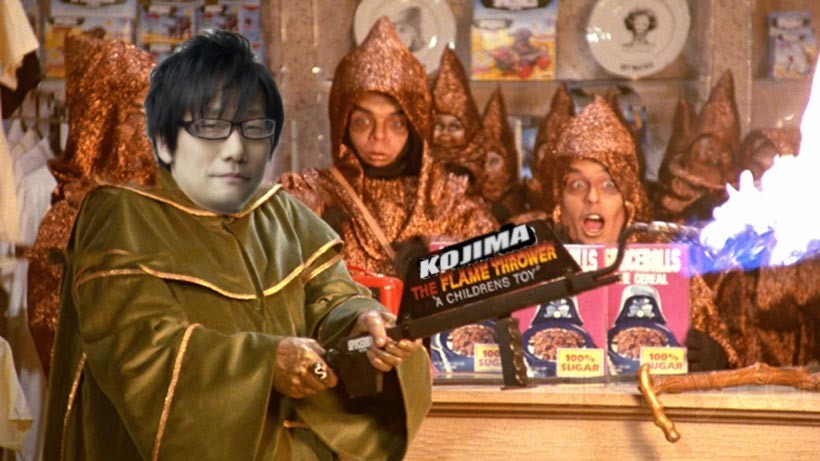 Hideo Kojima! You may have heard of the Japanese fellow, thanks to his involvement in a small game franchise called Metal Gear Solid over the years. Several games, a massive storyline that is linked to every single entry in the series and various merch helped make the Metal Gear name something that became associated with an intricate universe of espionage action from the PlayStation One era onwards, paving the way for other expanded media projects.
Since Metal Gear Solid V: The Phantom Pain wrapped up however, that brand has become more associated with turbulent times over at publisher Konami, resulting in Kojima's departure from the company. It wasn't all bad however, because Konami's loss was Sony's gain. Eager to make use of his vision, Sony signed Hideo Kojima and his newly formed studio Kojima Productions to a new deal, a brand new IP set far away from the Metal Gear universe.
And it's a project that Kojima has big plans for. "For this, with Sony, we are working on a project that will be a new IP," Kojima said to GameSpot at a DICE 2016 interview.
Of course, and I have no idea if it's going to be a series or not, but I want to make something that will have a big enough impact to become a series. By impact, I mean from the things that are unique to the game, the characters, and the world. This impact can lead into something outside of games, such as anime, manga, figures; something that is rich enough to expand.
Moichendisin'! That's where the real money has always been. And if you create a game series with kickass art, characters and vehicles then I'm more than happy to be a sucker and throw down some fresh Randelas for some plastic replicas that justify the millions of dollars that were poured into the development of said product. Now how much for a branded Hideo Kojima coffee mug to drink Konami's salty tears out of?
Last Updated: February 19, 2016