2016 might just have been one of the greatest years in gaming. From Hitman to DOOM, Watch Dogs 2 through to Forza Horizon 3, just about every month on the calendar saw a winner released. But 2016 is so 2016. It's time for a new year, and a whole new line-up of games to play. Here's ten such games that we'd sell our mothers for and have already, just to play.
Injustice 2 – PS4 and Xbox One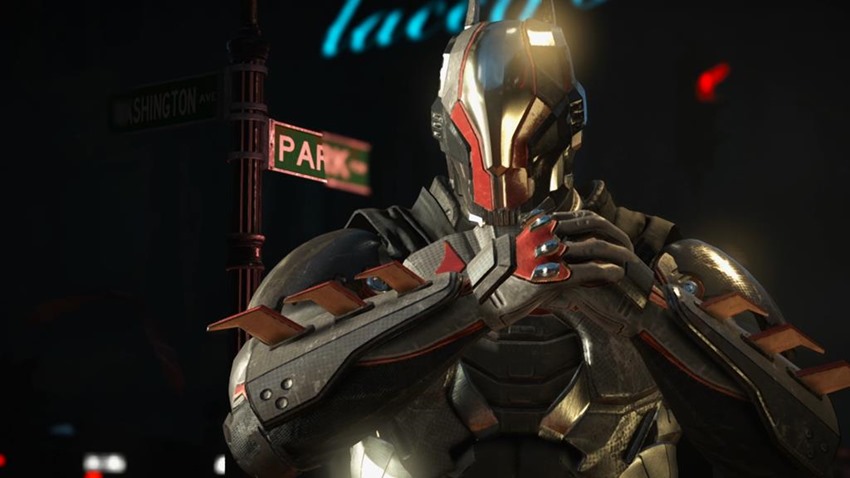 2016 might not have resulted in the Batman V Superman that audiences were hoping for when they sat down for a certain long-awaited showdown at their local cinema. Fortunately, developer NetherRealm already nailed the idea of a titanic tussle between two of the biggest comic book icons in the world with 2013's Injustice: Gods Among Us.
Fast forward a few years, and Superman is clearly ready for a rematch with the bat of Gotham, and this time he's packing some extra punch in his arsenal with the new Gear System, that seeks to give fighting game fans a chance to create a super-powered vigilante that suits their specific tastes in dialling up combos and unleashing super moves.
WHY DID YOU SAY THAT NAME?!
Horizon: Zero Dawn – PS4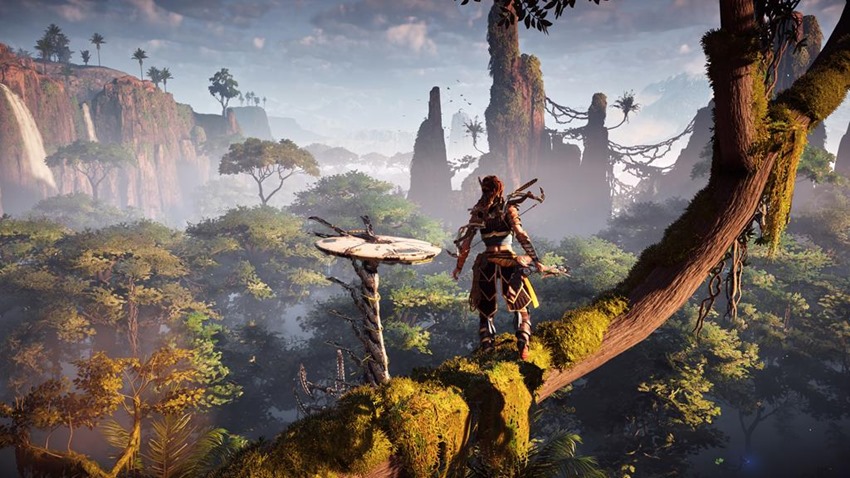 You think of Guerilla Games, and you think of the studio behind Killzone, a franchise that went on to define first-person shooters on numerous PlayStation consoles. Horizon: Zero Dawn however, is a fresh start for the studio. A new world to explore, set in the far future where humanity has been chucked off of the food chain and replaced by machines who have set up their own mechanical eco-system.
It's a game about survival and secrets, that looks gorgeous and amazingly epic in scale. Which is probably why some of our staff won't shut up about it.
Star Citizen
Yeah, I'll eat one of my T-shirts if that actually happens.
Telltale's Guardians of the Galaxy – Knowing Telltale, any and every platform possible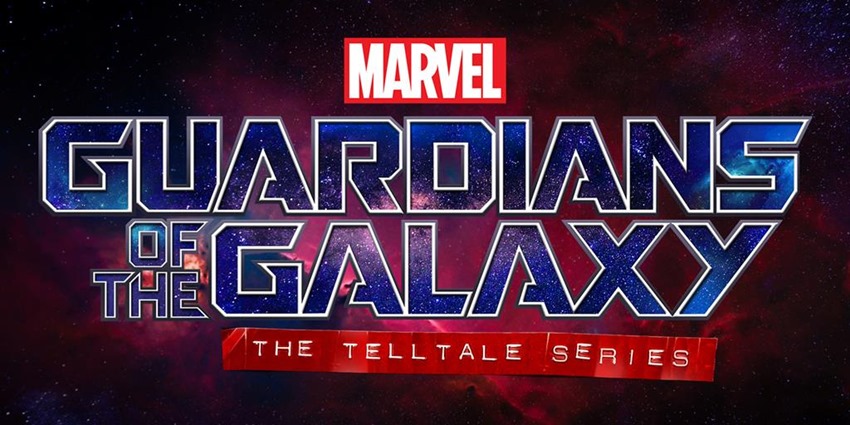 I don't think anyone expected Telltale's Batman game to be phenomenal last year, but it was. It was narratively ground-breaking stuff, a new lease on life on a familiar legend that gave the dark knight a new edge. Marvel's Guardians of the Galaxy franchise however, is a completely different beast thanks to the recent 2014 movie that was high on life, action and catchy mix-tapes.
And that's a concept that we're hoping that Telltale can make good use of, while also being allowed plenty of creative freedom along the way to tell their own Guardians story. After 2016's Batman game, we've got a renewed sense of faith in Telltale's ability to deliver gripping stories, and we certainly hope that Marvel has given them enough creative freedom to help keep their current winning streak alive.
The Legend of Zelda: Breath of the Wild – Nintendo Switch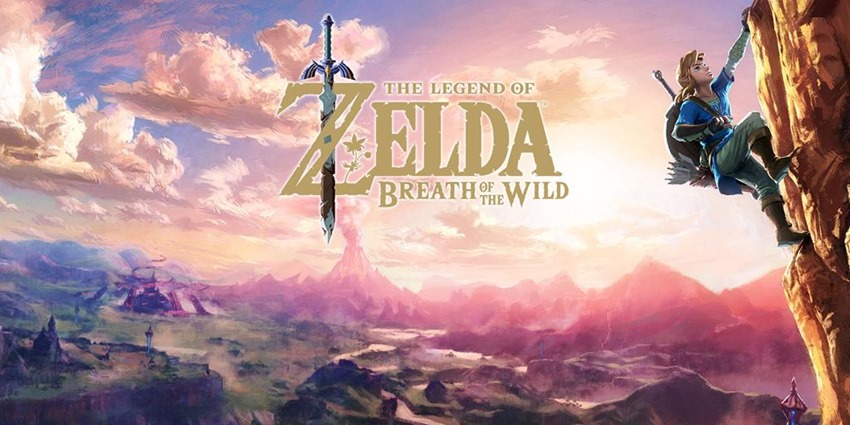 Has there ever been a franchise more consistently entertaining than Nintendo's The Legend of Zelda? This year's latest instalment has a lot to live up to however. Not only does it need to continue a series that somehow manages to reinvent itself with each new entry, but it also needs to be the kind of game that stands the test of time and helps sell Nintendo Switch consoles.
Which may not be that tall of an order really. If anything, early reports so far suggest that this Zelda title might be one of Nintendo's best, a grand and sweeping saga where no area is off limits and the world around you is begging to be explored. It's so close, that you can basically smell the Breath of the Wild right now. And it smells minty-fresh to us.
Cuphead – Xbox One and PC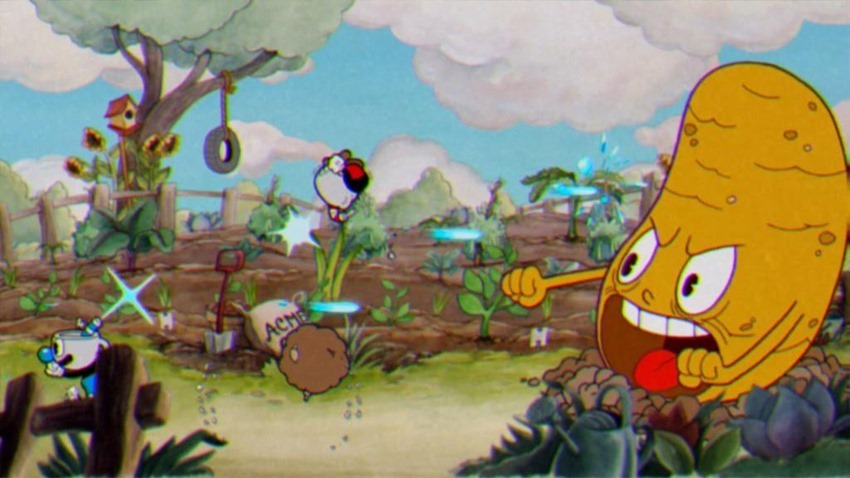 We've been waiting years now for Microsoft to release Cuphead. And we're more than happy to wait a few years more for it to be unleashed. Actually, that's a complete lie and with Scalebound now cancelled we need that Xbox exclusive to help us justify owning one of those consoles. Cuphead pretty much is one of those games, a rampant romp powered by the golden age of animation and boss fights that aims to give players a run for their money.
It's easily the most visually delightful game we've ever seen on the Xbox, and we just cannot wait much longer for it. C'mon Microsoft, do it before Geoff finally loses his cool and proceeds to murder everyone in the office.
Mass Effect: Andromeda – PS4, Xbox One and PC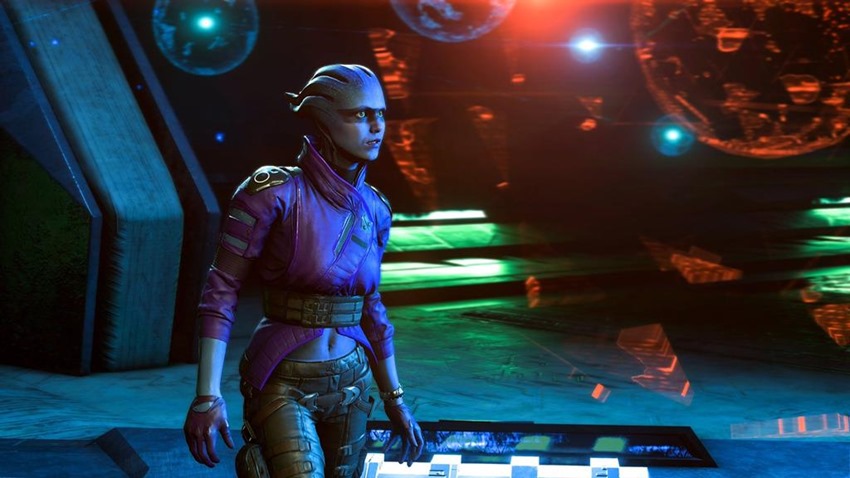 Oh Mass Effect, we have missed you. From the days of romancing Tali, the only and best choice, to feeling not a bit of guilt whatsoever when Mordin died yes I'm a monster get over it, Mass Effect is the series that defined a generation of console gaming. But its also a series which has been missing for far too long now on the current crop of machines available.
Well, absence does indeed make the heart grow fonder, and the chance to experience a Bioware game where every choice made absolutely does matter, is something that we're chomping at the bit for. Will I most likely fall in love with another cosmic character who is dressed in head to toe airtight rubber? Probably, because I have very unusual desires dammit.
Persona 5 – PlayStation 3 and 4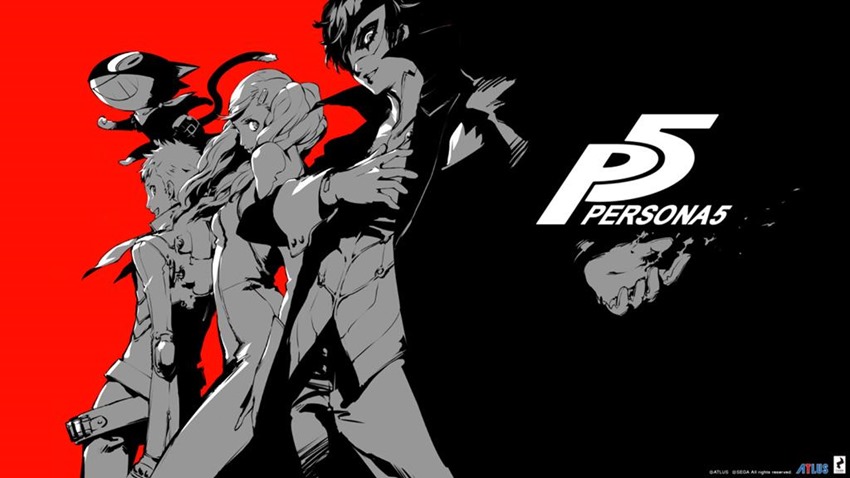 True story: Pretty much nobody in the office has ever played a Persona game. But at the same time, we're all massively aware of the impact that this series has had on video games. 2017 might see us finally pop that cherry however, as Persona 5 looks utterly stylish to the max. It's a game built on anime visuals, mystery and murder, something that grabs us by the collars far more firmly than a generic shooter ever could.
It's been available in Japan since September last year, but the effort to give it the western adaptation quality that it deserves will finally pay off on April 4. And then Alessandro can finally shut up about it. We hope.
Red Dead Redemption 2 – Probably PS4, Xbox One and never ever on PC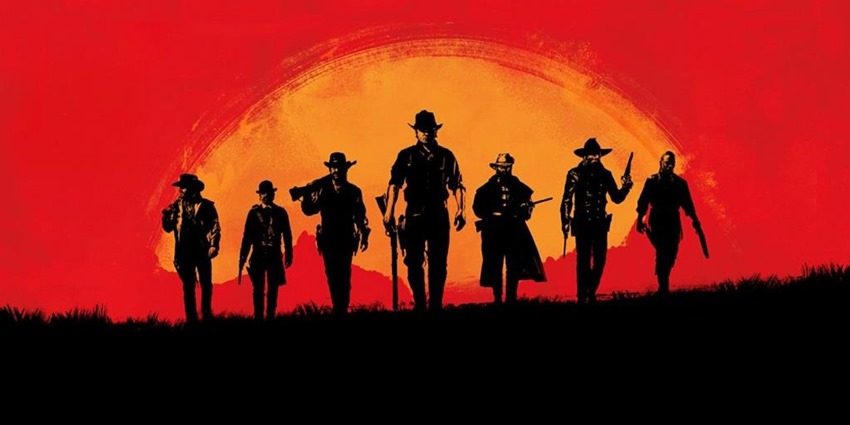 Here's what we know about Red Dead Redemption 2…Pretty much sweet stuff-all. That being said, we're that confident in developer Rockstar continuing a trend of releasing quality games, that we're more than happy to add Red Dead Redemption 2 to our list, even though the only footage we've seen so far is of a not so wild west that looks like it has already been tamed.
And maybe this time, PC gamers will finally get a chance to experience Rockstar's portrayal of a braver and bolder time on the frontier. Hopefully.
Nioh – PlayStation 4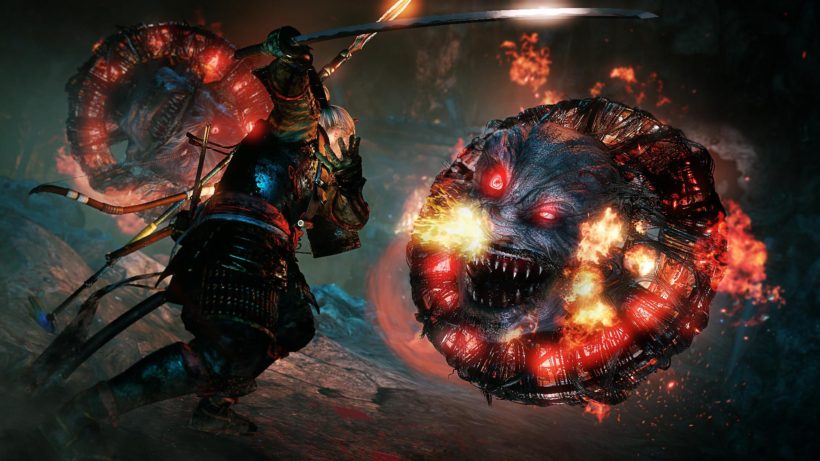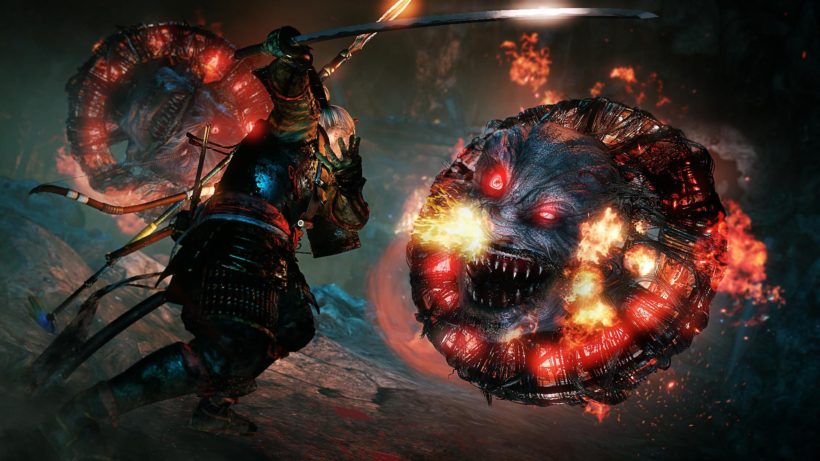 Dark Souls will now and forever be the franchise that all other challengers will be measured against. And that's a good thing, because when said imitation is done right, you end up with a gem like Nioh. Years in the making, Nioh is building on the ideas that Dark Souls perfected, but adding its own twist along the way while keeping the action set in the feudal landscapes of Japan where supernatural threats are very real.
Team Ninja's game about the tale of a cursed samurai looks gripping so far, an action-packed experience that builds on the unforgiving nature of their Ninja Gaiden games to great effect. It's a tale of two games when you really look long and hard at Nioh,  a balance of Dark Souls and Ninja Gaiden and somehow this idea works. It gives Nioh a flavour that tastes unique and looks fantastic.
We've been waiting for years for Nioh to finally arrive, and it looks like that patience has indeed paid off handsomely.
South Park: The Fractured But Whole – PS4, Xbox One and PC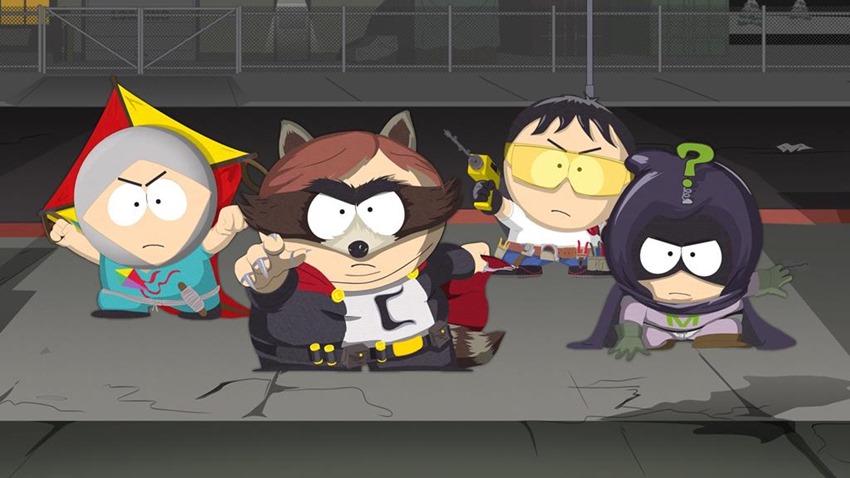 2014's South Park: The Stick of Truth was a special game. After, it allowed you to fight aborted Nazi babies and find Chinpokomon. CHINPOKOMON! Can The Fractured But Whole surpass the boundary-pushing benchmark set by that game then? Probably, especially when you know that South Park creators Matt Stone and Trey Parker have given the sequel an all-new flavour based on Hollywood hero movies and the quest for more money with Coon and Friends.
I'm just hoping that I don't have to sit through another level that revolves around Stan's dad Randy being anally molested by extra-terrestrial machinery again.
Last Updated: January 11, 2017