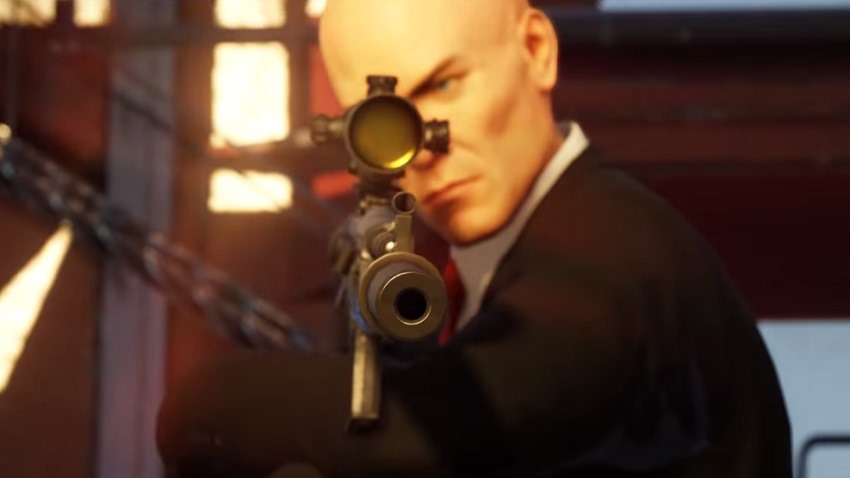 They say that the right man in the right place can make all the difference, but when you throw a single bullet into the mix? Fate gets its panties into a twisted knot at the very thought of all its hard work at arranging the dominoes in life being toppled over by a single high-calibre round. Or maybe this is what fate intended. Oh no, my brain bits hurt from all the quantum entanglement and stuff. Look, I'm just trying to sound smart here. Fermi Paradox!
Anyway, if you ever fancied being fate's more American cousin and guiding the flow of destiny one round at a time, then Hitman 2's Sniper Assassin mode is particularly good at this. It's brilliant stuff, as you get to be a couch potato version of Agent 47, perched in one spot and taking your time to clear the field of targets so that you can fulfil a contract.
It's properly amazing stuff, featuring IO Interactive's talent for world-building with some of the most satisfying pulls of a trigger. And now, that mode is about to get a second level of high-velocity cranial-puncturing with the next level in the Sniper Assassin series, set in the Eastern jewel of Singapore:
The latest map for Sniper Assassin mode, a standalone co-op experience within HITMAN 2, transports players to a container yard set on the island of Singapore where Han Ldong and his wife have been kidnapped by a group of highly skilled criminals known as the Heavenly Guard.
As usual, the mode will have space for some co-op sniping, because nothing says quality time better than coordinating headshots with your significant other. Only like completely legal. The Hantu Port Sniper Assassin map will be out on March 26. Meanwhile, do yourself a favour and pick up Hitman 2 right meow, which is still a master class in clockwork precision.
Last Updated: March 22, 2019