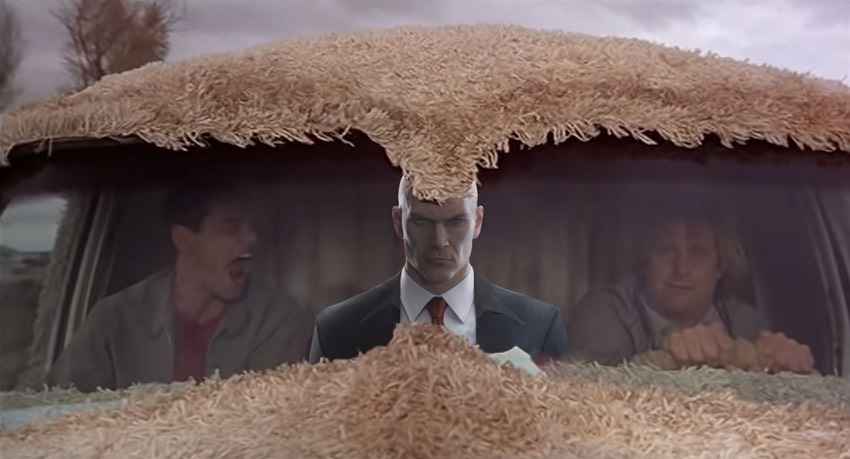 Unpopular opinion: Hitman 2 releasing everything at once instead of being an episodic game was a big mistake. Hitman in 2016's approach to doling out content over a couple of months was a genius play in my book, that made me a believer in downloadable content if it was done right. IO Interactive did just that and more with the soft reboot of Agent 47's adventures, raising a bar for consistent quality that just couldn't be beat by any other studio in the market today.
And look, I loved having a whole lot more assassination to dig into in Hitman 2, but it was the equivalent of being given a Death by Chocolate cake baked by Duff Goldman: It's undeniably fantastic, but too much of it will kill you. It's an idea that permeated Hitman 2, as every stage was a gargantuan labyrinth of secrets, opportunities and Easter eggs that were just waiting to be explored.
Imagine trying to dedicate all those many dozens and dozens of hours in an industry that is constantly seeing top-shelf releases then. It's disconcerting and difficult. The point is, is that Hitman 2 is currently set on a return to the old 2016 ways thanks to its upcoming release slate of content. The year ahead has already seen the first substantial piece of content made available, in the form of a brand new Sniper Assassin map that was set in Hantu Port.
What's still to come? Another deadeye map and two more locations for Agent 47 to work his murderous magic through, just for starters: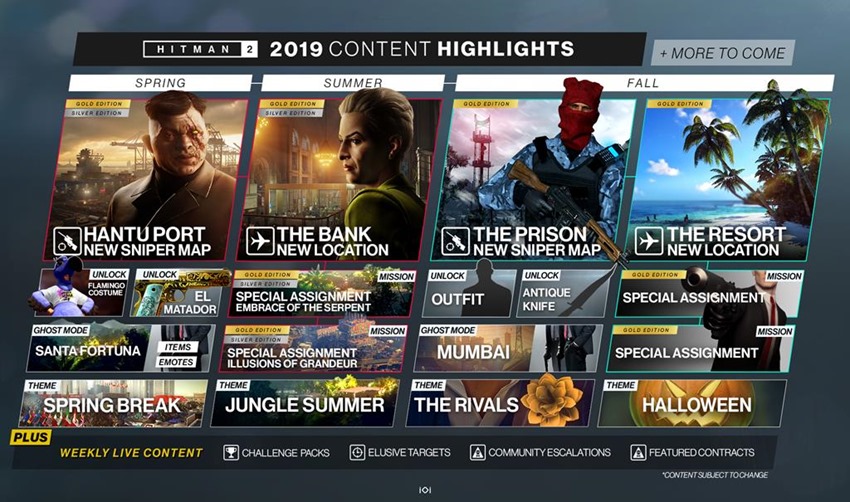 Before the end of the year, Agent 47 will be visiting The Bank, The Prison and The Resort, with each new location bringing new targets, challenges and mastery unlocks that can be used in all HITMAN 2 environments.
That's a lot of content! I'm already trying to figure out the opportunities that'll be available in a stage set in a bank or a holiday resort, which will also hopefully have some deliciously deadly one-liners just before you snap a neck. Maybe something like "welcome to club dead". All the content above will roll out through the rest of 2019, depending on which version of Hitman 2 you own.
Last Updated: April 12, 2019