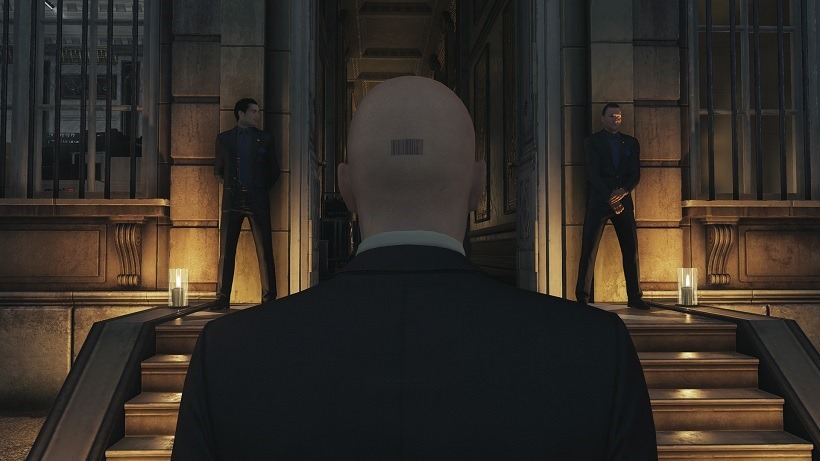 Agent 47 is coming back this year in the slightly confusing, completely segmented episodic Hitman series, which kicks off with its first Act as early as next month. Square Enix have been equally confused about how to sell this rebooted Hitman experience to the world, promising a plethora of online functionality that will make the game less about you, and more about how your solution to Hitman's assassination themed puzzles fares against friends and foes across the world.
All of this functionality was nigh non-existent in the Hitman Beta that went live for PS4 this week, and I dare to say I didn't exactly miss it at all.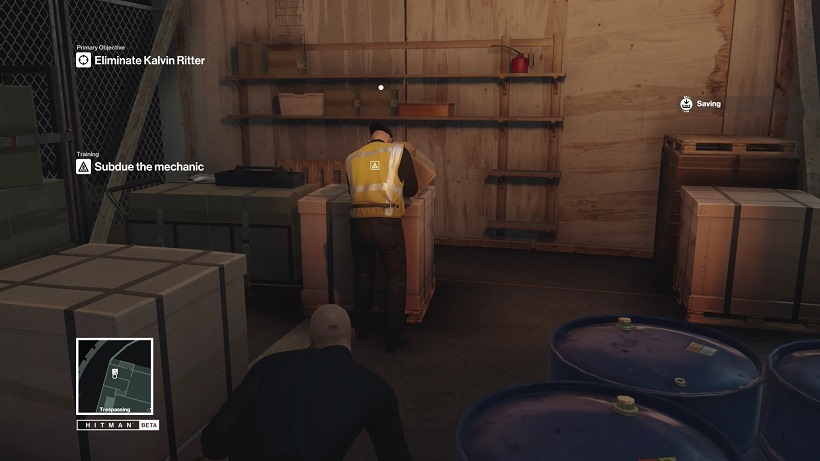 The beta itself was limited, offering three small missions that acted as training ground for Agent 47 the day he met his handler, Diana. The first was a straight up tutorial, guiding me along a linear path in an otherwise small sandbox area to my target, method of assassination and escape. Through it I re-learnt the ropes with Agent 47, who has barely changed since the diluted Absolution. I could take cover, pick up all sorts of objects, leave some behind for guards to find and equip all sorts of disguises to access restricted areas.
Instinct, the Batman Arkham-esque see-through-walls vision makes a return, but this time doesn't govern your disguise's effectiveness. Instead, a disguise now can only be blown by a few NPCs, such as the commander officer of a security team or the lead project manager of a repair crew. These are the types of people that are supposedly meant to know their people, and so can become suspicious if Agent 47 wanders too close to them. It's a little odd to have such information explicitly shown via small dots over the characters heads, but it's a step up from the system that Absolution employed.
What does feel a little like hand holding is Hitman's various challenges, which explicitly point out the various ways a mission can be completed. Challenges take a bit of the fun out of real sandbox discovery, outlining many ways you can make your kills silent, look like accidents or otherwise just be as exciting as possible through modifiers and hints that can be accessed at any time.
These opportunities still need to be sought out during gameplay (although they can be marked on the map), but having disguise and poison positions fed to you from the start seems just a little too easy for the Hitman I remember. It's unclear whether these were all on for the purpose of the tutorial like beta or not, but feeding into Square Enix's idea of replaying Acts to do them in different ways seems like they'll be a staple gameplay element you'll need to engage with.
Otherwise, Hitman feels like it's taken a step back from Absolution and returned to the more open-ended roots of games such as Blood Money. The final test in particular was exciting to play in different ways, with my target ultimately drinking a spiked glass of vodka to retire to the bathroom for an easy, unnoticed kill. Sneaking around the heavily guarded base while swapping disguises tickled my inner nostalgia, and making it through without raising an alarm certainly felt as exhilarating as I remember.
And even though the many paths I could take were effectively spoon fed too me, triggering some of the actions certainly had me stumped for a while. For a decent amount of time I couldn't figure out how to get my target to take a sip of the spiked drink, which led to me wondering around the second floor of the facility looking for another opening. This was after I completely blew my chances to make the hit look like an accident, after my engineer disguise was unwittingly made out by a nearby supervisor. And I so desperately wanted to compete the hit via effective jet fighter ejector seat.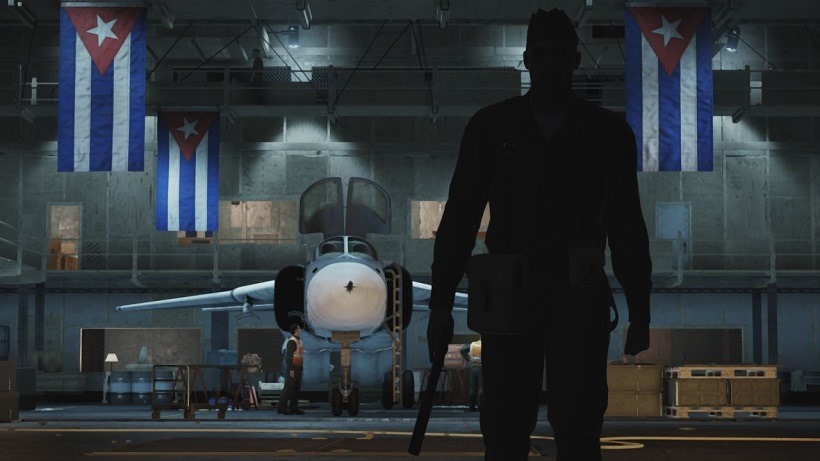 These branching paths of gameplay are what made the earlier iterations of Hitman so compelling, and I was happy to see the sandbox gameplay brought back in full force in the beta. Even if on a small scale, the gameplay seems to be on a better track than it last was with Absolution, leaving solutions up to the imagination and invention rather than scripting. If there's a way to limit the amount of help the game gives you too, then Hitman certainly has the making of being the sequel Blood Money has deserved for so many years.
If only it wasn't so oddly segmented through episodes. Hitman launches its first Act next month, with the entire game reaching completion by the end of the year.
Last Updated: February 15, 2016