Hitman may just be my personal game of the year. It's an absolute masterclass in repetition, adding new layers to a mere handful of stages to make every assignment feel like there's always something new to explore and discover. Part of that charm comes from Elusive Targets, assassination targets which are only available for 72 hours and offer only one shot to get the perfect kill.
Last month's target was the Prince, a piece of cardinal carnage that I managed to properly ace by making his death look like it was an accident when my mark bumped into one of the bullets from my sniper rifle. This weekend, the next target is titled "The Gunman". Taking place on the Marrakesh map, The Gunman will be available from 5 AM PT / 8 AM ET or 14:00 PM here in Central African Time.
Remember, the target doesn't stand out when you use Instinct and they won't be marked on your mini-map. You've got to use those peepers to get to them. Judging by the image from IO Interactive, it looks like you'll find this target in the underground parking area of the Swedish consulate. It's actually quite easy to gain access to that section. Here's a few tips.
If you've been playing the Marrakesh map frequently, you've no doubt unlocked the starting point where you begin the map as an Elite Soldier in General Zaydan's school headquarters. With that disguise, you can walk in without raising any eyebrows. If you still need to get that disguise, it's easy enough. Make your way to this point on the map, where two guards are keeping watch over a local shop.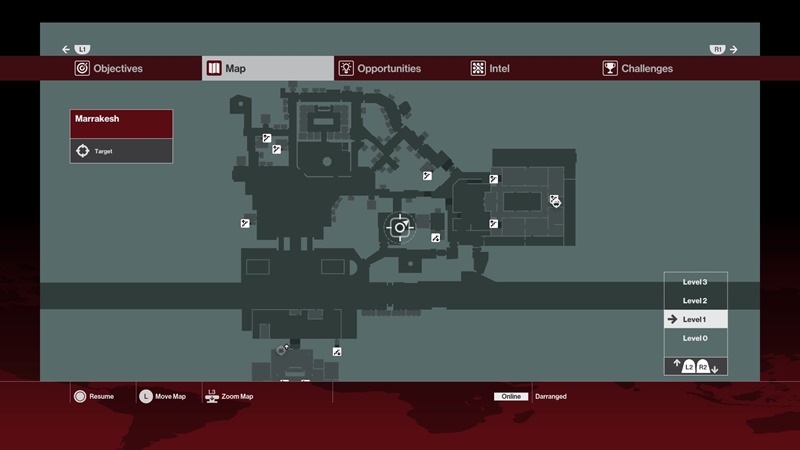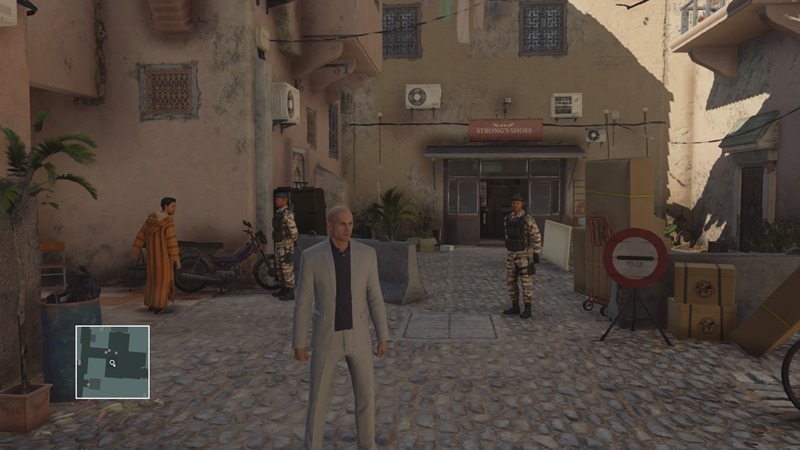 Sneak around them and take cover by the door to hear two elite soldiers chatting. One of them will remember that he needs to leave a keycard with his commanding officer and will make for the entrance to the underground bunker. His fellow soldier will wander off to go inspect a corner so you can sneak up on him easy enough.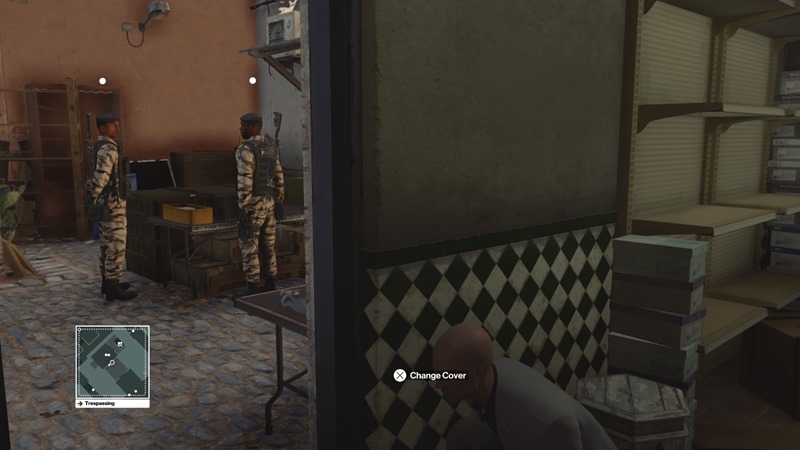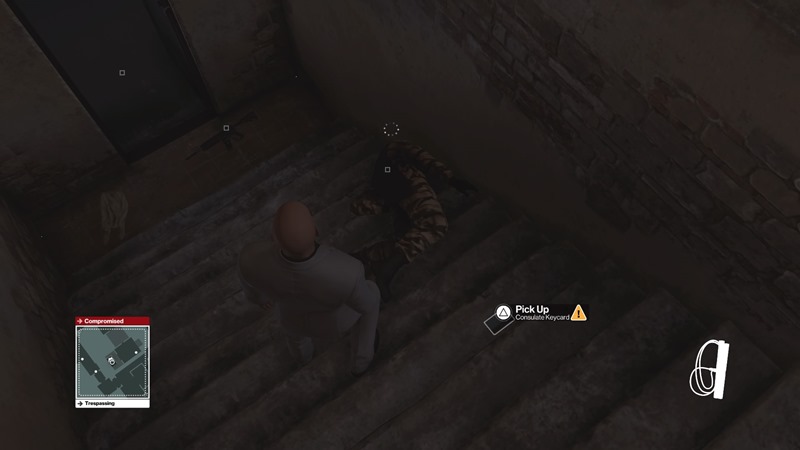 And voila! One Elite Soldier disguise.
The actual underground area might be tricky. I'm presuming that there'll be increased security, as well as a few soldiers who will find you suspicious. The actual section does have plenty of distractions however. There's a propane tank in the workshop, remote explosives scattered around and you can always pull the alarm to start the evacuation procedure. How you kill the target, is always up to you.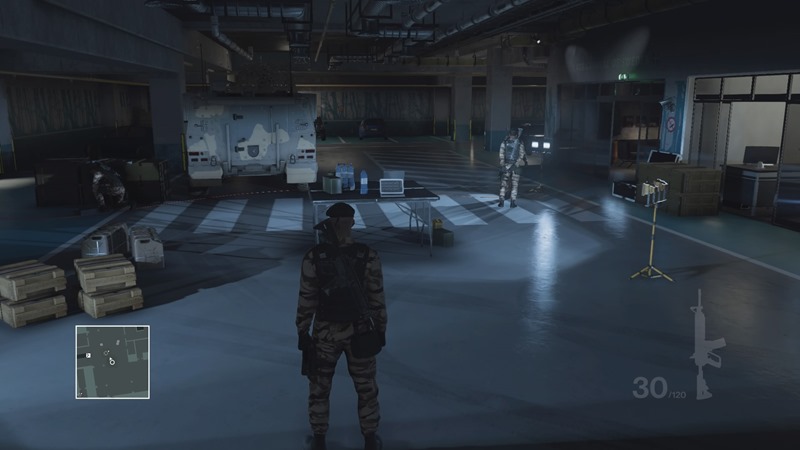 I'll have a stream up here as soon as I can, to see if I cock this one up yet again.
Last Updated: July 1, 2016