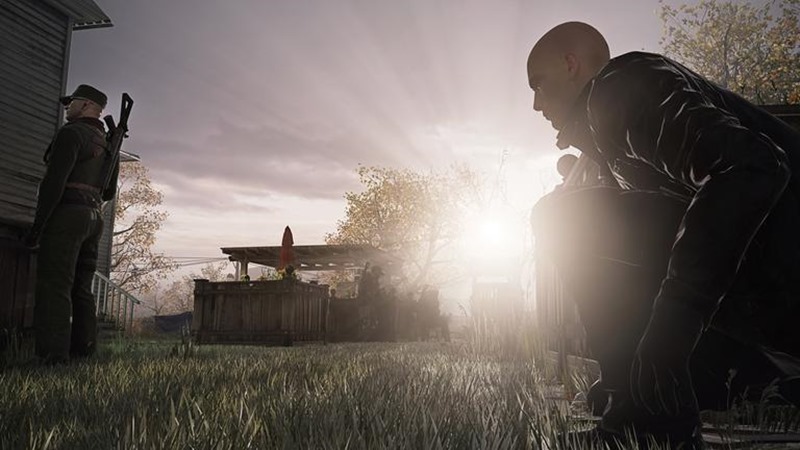 If there's one thing that IO Interactive's Hitman reboot has done well, it has to be the variety of its levels. From the fashion shows of Paris through to the Morrocan streets of a city under martial law, Agent 47 has had his work cut out for him as he offed his targets. But this time, IO Interactive is looking to increase the challenge and throw the assassin behind enemy lines.
Which they'll be doing in episode five: Freedom Fighters. Agent 47 has an entire quartet of targets to eliminate this time in the forms of Sean Rose, Maya Parvati, Ezra Berg and Penelope Graves. Dangerous people who happen to run a farm compound that has been converted into a private militia training camp. "This is one of the toughest episodes yet. Not only do you have four targets, but from the moment you set foot in Colorado you're on enemy ground," IO Interactive studio head Hannes Seifert said on the Hitman website.
'Freedom Fighters' is a key episode, which will add serious momentum to the story and set up an intriguing season finale for players.
And that last line intrigues me. If you've been playing Hitman, and I'm not going to spoil the plot here, you know that Agent 47 and his handlers have only just realised that the thick has begun to plotten. It's a narrative thread that has slowly been unravelling as shadows in the background have been manipulating events towards an unknown objective, and with this first season almost complete that story needs to begin moving forward.
Hopefully into a second season at this rate, because Hitman has been utterly superb so far. But Colorado marks the beginning of the end, as season one will conclude in Japan before a full retail release hits stores next year in January.
Last Updated: September 7, 2016