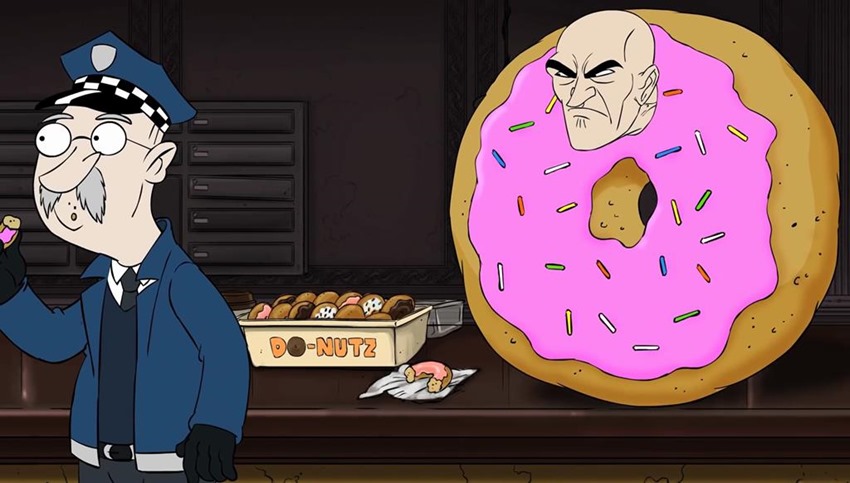 ARE YOU NOT ENTERTAINED? That's a question that I'm hoping that Hitman's final Elusive Target will ask this Friday, when I have his neck wrapped in carbon-fibre monofilament wire and proceed to choke the life out of him. Or maybe I'll drop a booby-trapped smartphone next to him and talk most of his face off with the hidden explosives inside of it. Hell, I might even go old school and just pop a shot into his noggin.
If you're wondering if you should call the police, fret not: I haven't decided to stop pretending to be a human organism. Instead, I'm having a look at the options available to me for one last run inside of my personal game of 2016, Hitman. More than a year since it launched, Hitman's six episodes and bonus features have been a constant delight.
The thrill of going for a silent assassin achievement or just flatout murdering everyone I can in any of its layered sandboxes has been a treat of note over the months. Nothing sums up Hitman better than its Elusive Targets however, of which there have been 25 so far. I've murdered some, missed others and just missed out on finally ending Gary Busey's career in one memorable encounter.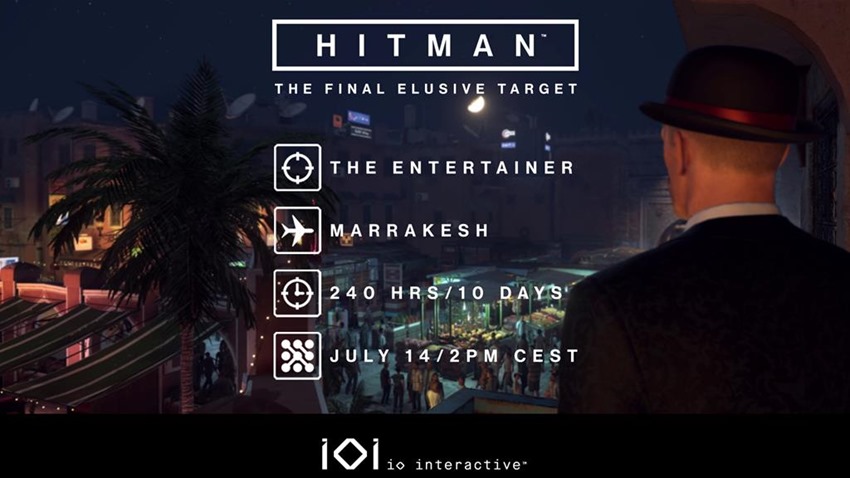 This Friday marks the end of the line for the first season of Hitman and its most infamous contracts in this feature. The Entertainer is the codename of the latest mark, with Agent 47 plying his lethal trade in Marrakesh's night-time level, a House of Sand. It's a challenging level, one that keeps the majority of its stealth and sneaky slaying to the Hookah cafe and the alleyways around it.
It's also a bittersweet farewell to Hitman for now. While a second season of 47's ace assassinations will eventually be revealed, it'll be a while before the first episode of season 2 makes an appearance, most likely only in 2018 at the earliest. IO Interactive is now an independent studio, now fully committed to its bread and baldy butter of a silent sociopath on the hunt. Brilliant stuff, isn't it?
Last Updated: July 13, 2017