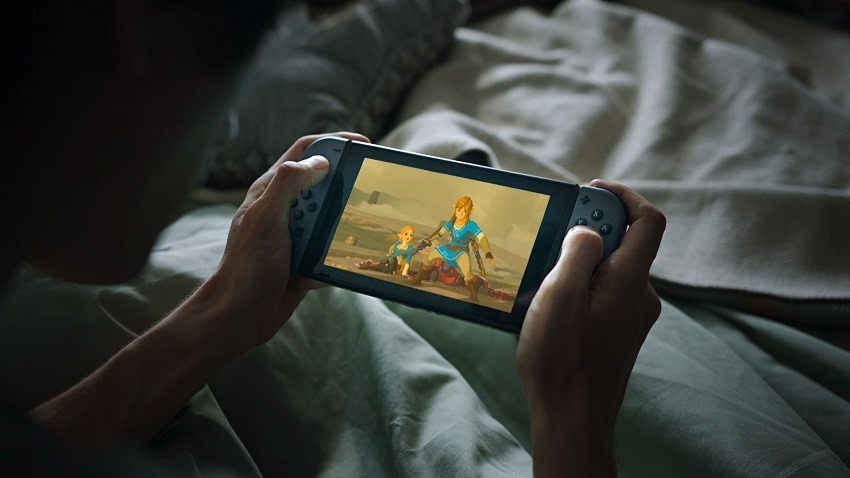 If there's one thing I really, really wish Nintendo would just get better at, it's detailing patches. Whether it be for a game or a console itself, Nintendo does a pretty poor job of detailing exactly what's changing beyond "improving the overall experience". Which is probably why it took a full day to realise that the new software update for the Nintendo Switch contains a pretty massive improvement to the system. Because unless someone actually just tried it out for the hell of it, how else was everyone meant to know that wireless headset support had been added.
Now before you rush to your favourite set of Bluetooth buds, there's (of course) a caveat to this new support. Bluetooth functionality is still out (boo), and the new wireless support is instead reserved for headsets that use a USB receiver. You're now free to pop that sucker into the dock and have the Switch deliver all the sound to your headset. Better yet, it works on the go too – you'll just need a USB-C adapter to connect to the bottom of the Switch itself. Which, on the go, might look a little ridiculous.
Still, it's a big feature for the console, albeit one that probably should've been there from the start. The update included some other major changes too, including much needed save file transfers and the ability to record snippets of gameplay (for an alarmingly small number of titles). It's features that drive home the idea that the Switch was certainly rushed to shelves before it was probably fully baked, but right now who cares. The system has been easily my favourite of the year, and is certainly the frontrunner with a handful of GOTY contenders.
And if Nintendo keeps adding more features like this in the future, I won't complain. I just wish we could have Bluetooth audio already dammit.
Last Updated: October 20, 2017