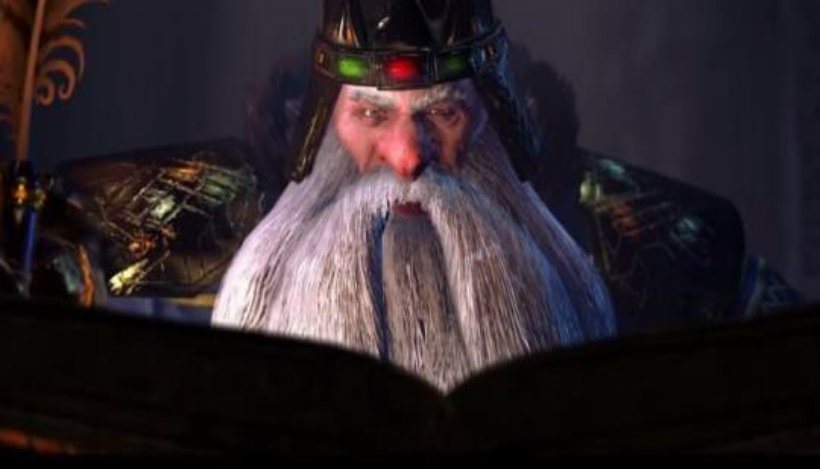 Dwarves feed into all kinds of bad racial stereotypes in most games, mostly because they're generally based on the dwarves of Tolkien's lore, which were just some bad racial stereotypes. Still, I've always found them to be an interesting race in any game, and the dwarves of Total War: Warhammer are particularly vengeful, and bringing underground combat to the franchise.
Here is the in-engine cinematic trailer showing off the Dwarves in Total War: Warhammer.
Ruling the dwarves from their capital, Karaz-A-Karak, High King Thorgrim Grudgebearer certainly looks broody. The combat looks interesting and having an underground siege battle would be all new territory for Total War fans. However, once again, it's the green skins who are the most intriguing for me. Those giant spider riders? Kill them with fire!
It's nice to see a totally different class this time around. I've gotten so used to the look of the Empire, and it feels so traditionally Total War. However, checking out the green skins facing off against the dwarves, it really is starting to look and feel like a Warhammer game, and one that is uniquely impressive as a result. I can't wait for some more gameplay trailers that show off the individual units – it was so hard to see clearly in the darkened underground, but each faction has the opportunity to sport some incredible looking units and characters.
Don't worry Warhammer 40k fans, I'm sure if this franchise pairing goes well, Total War will look at your stuff next. But it's nice to see some quality fantasy strategy gaming come out from the likes of Creative Assembly and Games Workshop. This partnership could lead to some beautiful things.
Last Updated: September 7, 2015