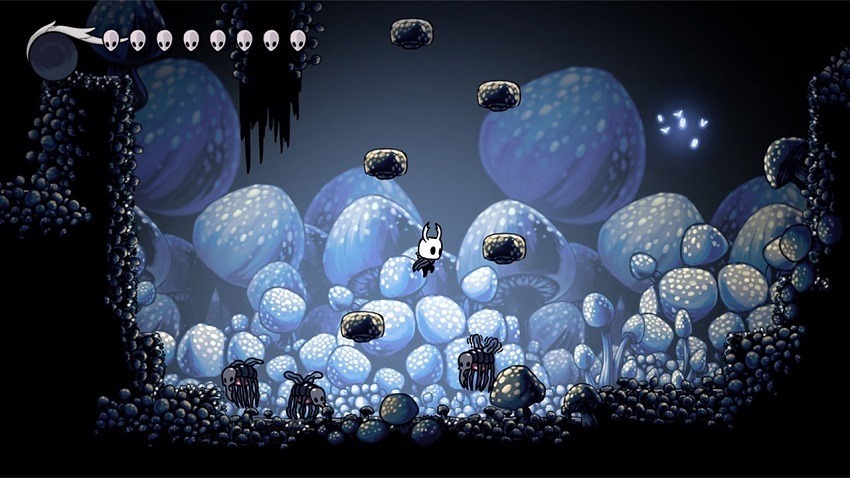 Hollow Knight is one of the best games of 2017 you haven't played, mostly because the delightful Metroidvania is only available on PC right now. The 2D adventure is devilishly difficult and ridiculously captivating, making it the perfect fit for a console that you can literally take anywhere with you. It was meant to come to the Nintendo Switch before the end of the year, but developers Team Cherry have announced a slight delay until early 2018.
The delay comes as little of a surprise, given the team's silence over the port during the past few weeks. Team Cherry explained that they want to ensure that Hollow Knight isn't just a "fine" port on the Switch, but one that captures the beauty and magic of the game running on PC. And being a first release for the team for a single platform, there seems to be a lot of work going into refactoring some of the messier parts of the game's implementation.
Honestly, it's just that as first-time developers we built the game in some strange, unoptimised ways and to get things running smoothly and consistently we need to sweep back through and rewrite or fix bits and pieces. It's an involved process, but we've learnt a lot for the next project and it's a big relief to get everything cleaned up nicely!
That takes some work, but it's work that will only positively impact both the Switch port and current PC release. Beyond that, Team Cherry are exploring options to also eventually bring Hollow Knight to both Xbox One and PS4. Although no plans are set in stone yet, the team states that they've been talking to console partners and have had a positive reception. They expect to elaborate on these plans more once the Switch version launches.
Without a date though, it's something to anxiously look forward to going into the new year. Hollow Knight should certainly be on your playlist.
Last Updated: November 14, 2017