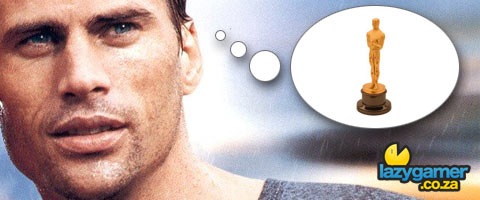 With Mass Effect 2 releasing next week there is a lot of buzz surrounding it's arrival and while all the gamers out there are very pumped for the game, it looks like some suits from Hollywood are pretty interested in the franchise as well.
We all know that Mass Effect is one of the most cinematic videogaming experiences that you could have have, so it seems only natural that it should move onto the silver screens, or does it?
The folks from Bioware commented on the happenings surrounding a movie and it seems like they have the right idea. Hit the link for the full story.
Casey Hudson, project manager for Mass Effect 2 spoke a little bit the fact that Hollywood is interested, here's what he had to say.
"Obviously we have a tremendous amount of interest from people in Hollywood to make a major motion picture about Mass Effect,"


"The most important thing for us is, we don't just want to see a movie get made. We want to see a great movie get made, if it's going to get done at all."
What lovely words to hear and I really hope that they stick to them. Don't do it unless you are going to do it right. He solidified this idea by stating that,
"We're just looking at our options there, but waiting to make sure we have something really right before we do it,"
A Mass Effect movie? Yeah, if it's done right it could be supremely epic (see my casting call from yester-year here). As much as I think that could rock, if they looked at a high-budget TV series, possibly created by Joss Whedon (Firefly, Dollhouse) then we would really be talking.
Thoughts anyone?
PS: Yes, if you didn't know, commander Shepard is based on DKNY model Mark Vanderloo pictured above, you have actually seen him more than you realise.
Source: MTV
Last Updated: January 25, 2010