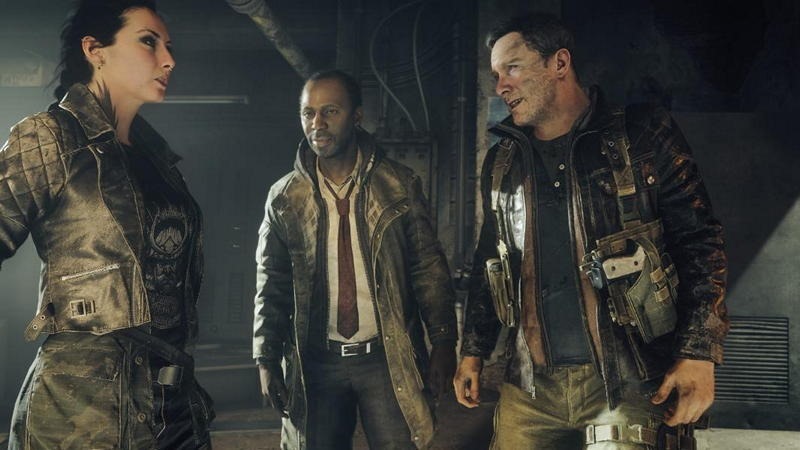 When I played through Dambuster's Homefront: The Revolution, I liked it more than most people seemed to. Sure = it treated its characters like garbage, had a plodding story that went nowhere but it was a mildly enjoyable game. Unfortunately, it ran like hot garbage, with frame drops, pauses with every (regular!) autosave and a wealth of other bugs and glitches that made the whole thing a far less enjoyable experience than it should have been.
While it's far, far too late to turn around public perception of the game, Dambuster has been hard at work to improve the game's frame rate.
"The biggest problem players experienced at the launch of Homefront: The Revolution was inconsistent frame rate," says Dambuster. "We have been working hard to improve this incrementally throughout previous patches, and have now boosted frame rate a further 15% on top of the 25% improvement already achieved in 1.06. This will ensure a much smoother experience for everyone playing across all platforms.

"The team have also been working on another of the bigger issues since we launched, 'stalls' that were present when the game is saving. We reduced the number of stalls occurring in previous patches, but the team have spent further work to reduce this event entirely. We are happy to report that this has been greatly reduced from the 5 to 10 seconds originally reported to becoming unnoticeable as you play through the game."
The latest patch improves the frame rate by 15% over previous patches to help it run a little smoother, and the regular stalls as the game saves should now be "unnoticeable."
Homefront: The Revolution cribbed from games like Hal-Life 2 and Far Cry, but didn't do its mimicry particularly well. Still, if you work through its issues there's some decent fun to be had, and it's worth picking up if you can find it for super, super cheap.
Here's what I said when I reviewed it:
Homefront: The Revolution wears its troubled design and its unattainable ambition like a scar. There's a decent game hidden in its core, but it would take too much work to turn the Revolution in to something worthy of attention.
Last Updated: September 2, 2016