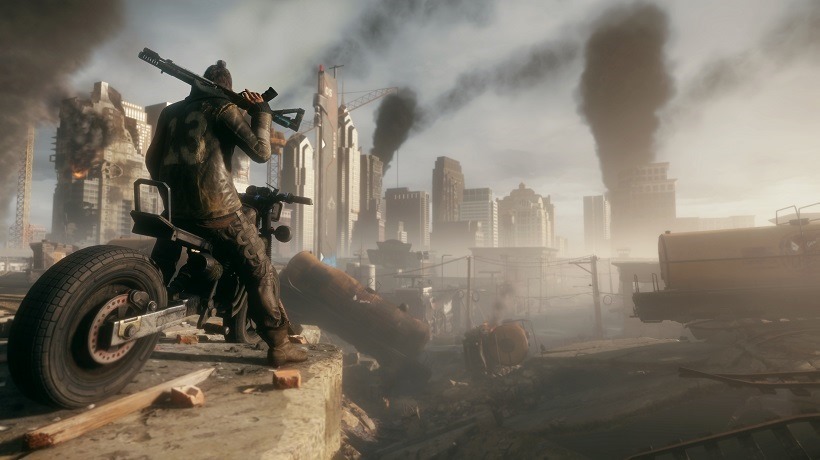 Homefront: The Revolution is, surprisingly, launching today in the United States of America, and on Friday around the rest of the world (that's us too). The sequel to a game that didn't exactly excite the first time around as certainly dialled it back on marketing, but the slivers of preview content that has come out so far is pretty positive. With an open-world approach Homefront: The Revolution is attempting to be more ambitious than its predecessor, but that comes with a cost.
With a lot more possibilities for play, Homefront also opens the door for many more issues to crop up while playing. This is normal for an open-world title, and we've now come to expect day-one patches that help alleviate issues that were found between going gold and shipping. But if you're planning to play Homefront as soon as it hits shelves, you'll do yourself a favour to download the patch first. otherwise, the game just might no work properly.
On the game's official forums, the day-one patch is detailed as a necessary fix for many framerate issues and big fixes, and comes extremely recommended by developers Dambuster Studios.
"The Day 1 update includes a range of performance and framerate improvements as well as other fixes to enhance your playthrough experience. We strongly recommend you have the Day 1 update installed before starting your playthrough."
How is this different to most day-one patches? Well it's not really, but it's something that you should be made aware of before playing. there's no indication on the patch size just yet, but it's often something that some people choose to gloss over when eagerly wanting to jump in and start playing. Dambuster isn't saying Homefront is unplayable without it, but it seems he experience might be severely affected.
Homefront: The Revolution is out on Xbox One, PS4 and PC. Reviews have not been especially positive. 
Last Updated: May 17, 2016