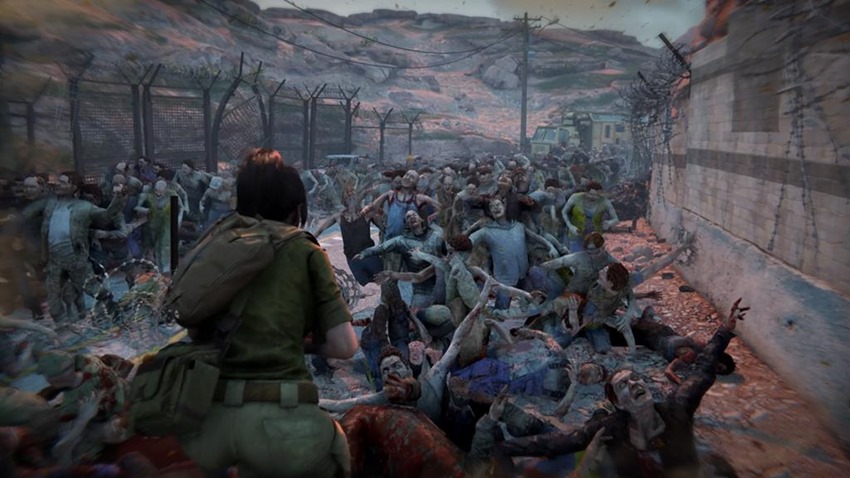 You just can't keep a good zombie horde down! While Sony is looking to define the ultimate horde encounter in 2019's Days Gone, that game is going to have some competition in the form of other genre entries such as World War Z. That being said, what does World War Z have to offer in comparison to the almost limitless coffers of Sony and their shared open-world technology?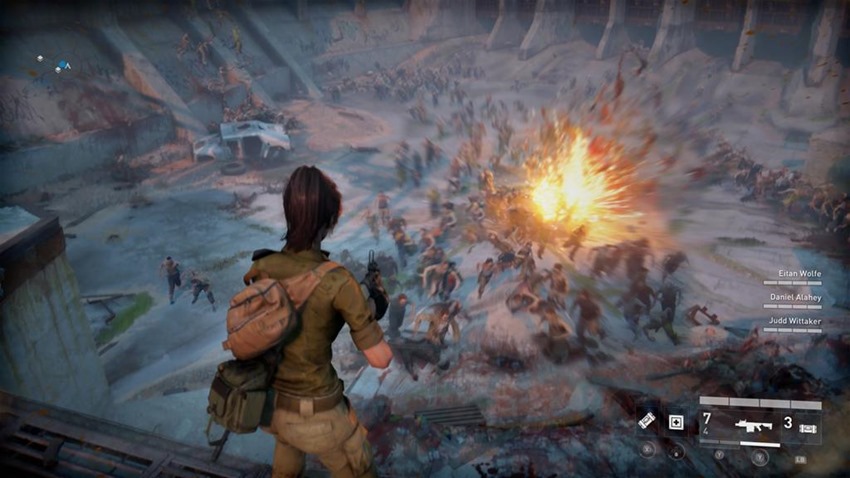 Extra hands that'll make the experience a more team-based affair, as World War Z has you and a squad bulldozing your way through hundreds of the undead ankle biters. World War Z is also aiming to give the Days Gone Freaker armies a run for their money in the numbers game, as you won't just have to fend off the nimble and agile cannibals that are hot to trot for your tasty flesh. You're going to have to send hundreds and hundreds of them back to the grave. Here's a new look at World War Z from Gamescom,  and the Saver Interactive Swarm Engine in action:
The newest gameplay trailer released today shows how World War Z harnesses the power of Saber's Swarm Engine™ to bring to un-life the film's trademark hordes of fast-moving, fast-infecting zombies. You'll face off against hundreds of different types of zekes on screen at a time, rushing as a pack to overwhelm your defenses. Dynamic swarm simulation, a smart intensity director, diverse zombie mechanics, and an advanced gore system all combine for the ultimate zombie shooter experience. Play with friends or on your own with AI teammates to survive against these relentless swarms of undead.

From Moscow to Jerusalem to New York, the action-packed co-op campaign of Saber's World War Z delivers unique survivor stories and missions around the world. Use traps, barriers and the environment strategically to slow your undead enemies down, then unleash a storm of firepower from all directions with a wide range of heavy-hitting weapons and explosives.
Sweet George Romero, I want me some of that killer action. I'm quite liking how the living-impaired are rushing into each other and creating an unholy fleshy blob of limbs and teeth just to reach you. World War Z is out in 2019 on PC, PS4 and Xbox One. Bite me if you disagree. Haw, zombie jokes!
Last Updated: August 21, 2018