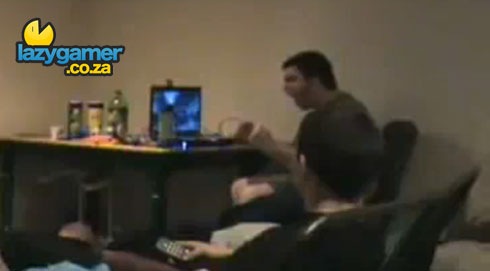 Apparently it's pretty easy! It does however require a little social engineering to pull off successfully.
Step 1 : Figure out the player's password, by means of alcohol or whichever social engineering tool you can use best. boobs work nicely if you're female.
Step 2 : Change the player's password, locking them out of their own account.
Step 3 : Watch as hilarity ensues.
After the jump you'll see the effects the above instructions had on one fat player – turning him in to a fat and very, very angry player. It's probably a lark – some sort of staged bit of internet phoniness – but watching a fat angry man slowly going over the edge is always fun anyway. I'm pretty sure blizzard has a password reset service.
There be bad words after the jump.
Source : IHeartChaos
Last Updated: May 14, 2010