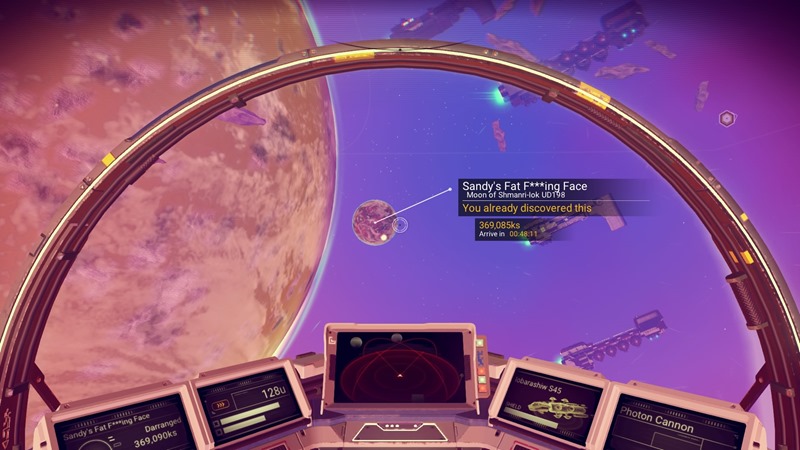 If you had told me a few years ago that there would be a universe inside of my PlayStation box, I'd have told you "dude there's a universe inside all of us" as I was busy going through a terrible hippie phase back then. But here it is. No Man's Sky has gone live on PlayStation at least, with numbers that would give a mathematician an intellectual erection that even super-viagra can't match it.
There's a certain joy to finding new planets and naming them something appropriate. Like finding a wintery wonderland world and calling it Woolworth's Food Market (trademark pending). Thing is, No Man's Sky doesn't hold your hand when it comes to teaching you the basics. Even though it's actually ridiculously easy to do, naming a planet isn't explained properly in No Man's Sky. So here's how to do it:
Start the game
Well, like, duuuuuuuuuuuuhhhhhhh.
Go to the options menu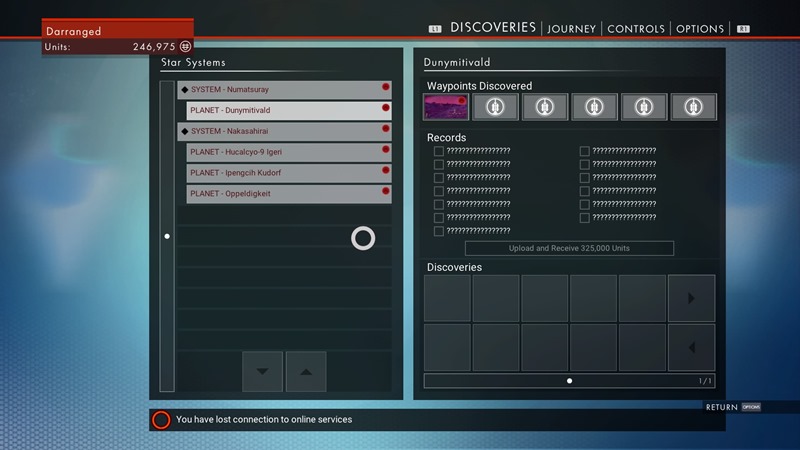 Like actually push that button for once
Go to the Discoveries tab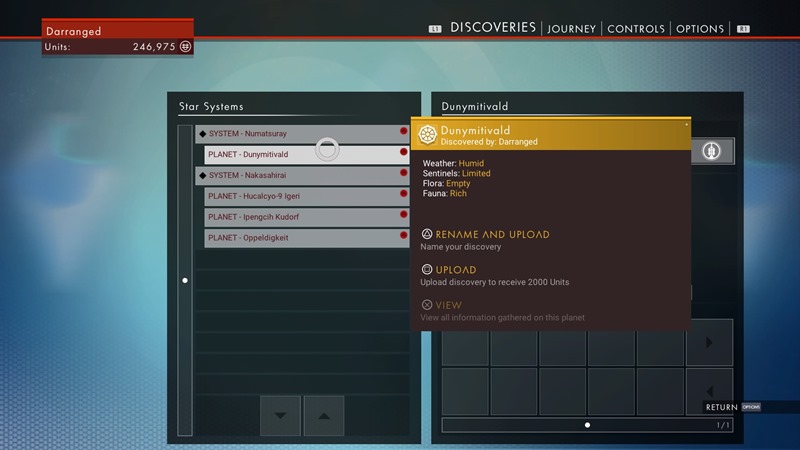 Once there, you can see a list of planets that you've ruined so far with your carbon footprint and rampant strip-mining for all the shiny stuff.
Come up with something catchy!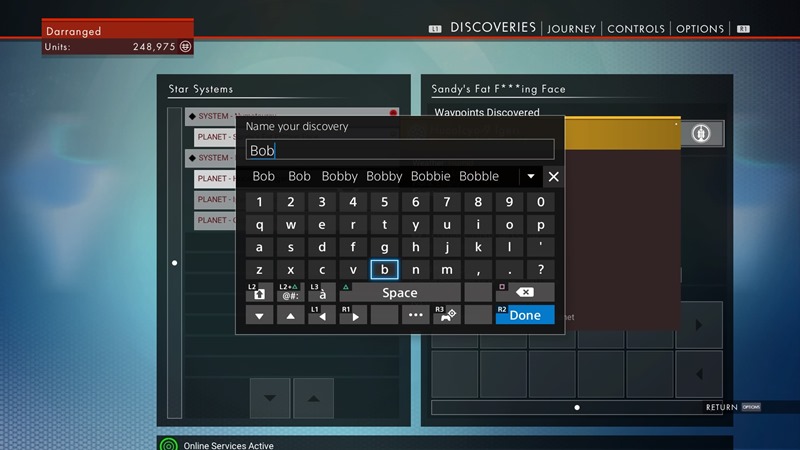 Alessandro had it coming, honestly he did.
Bask in the riches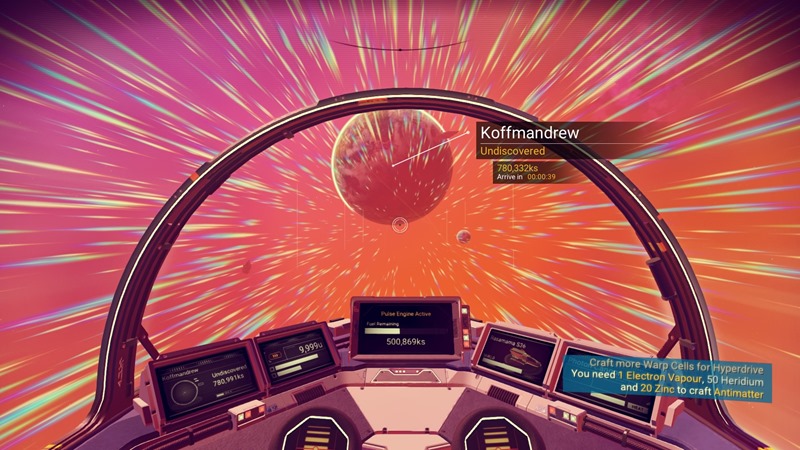 Here's the great thing about naming planets in the early stages of No Man's Sky: Free credits. Each heavenly sphere named after your mom nets you an easy 2000 units of currency, or even just uploading them with their standard random name will get you the coin you need to further upgrade your sip and explore.
It's easy to do, but also easily overlooked in No Man's Sky. Don't be that guy. Now take some screens, and show us some of your planets that you've discovered and named in No Man's Sky already. We're dying to see where you've been.
Last Updated: August 11, 2016