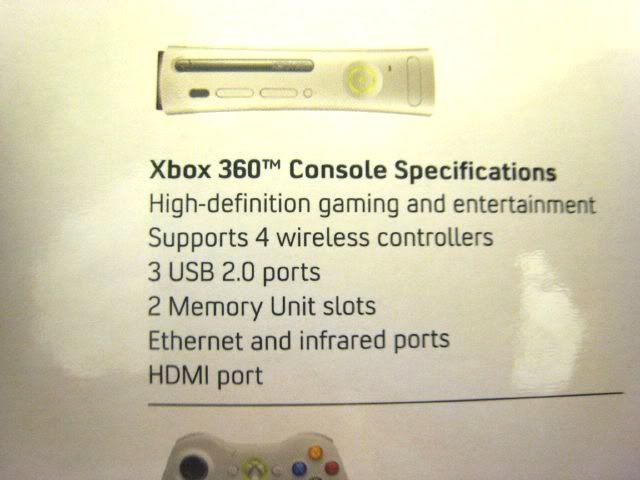 Well, did you spot it? A hidden HDMI symbol that only appears if you stare at the box for a long time maybe?
Nope, it's pretty simple really. All the newly HDMI-equipped XBox 360 Pros will have "HDMI port" listed in the specs, so no messing around with serial numbers or anything like that.
Another thing: this particular 360 is the Zephyr revision i.e. it has the Elite motherboard and added cooling. No Falcon 65nm processor here.
You can check out a couple more pics of this HDMI Pro console here.
Source: joystiq
Last Updated: August 10, 2007