Over the past few years, esports has been slowly integrated into the rAge expo, which I learnt today stands for "really Awesome gaming expo." Each year we've seen esports' stages grow bigger, fans grow larger, and the pinnacle point was reached last year with the first every Esports Branding Summit which took place on the main stage of the Call of Duty World League endorsed tournament which took place over the weekend. Needless to say, esports have grown to such an extent that rAge has today announced Rush, an expo dedicated to esports. The kicker is, of course, the addition of HP OMEN as their headline sponsor – which is pretty amazing.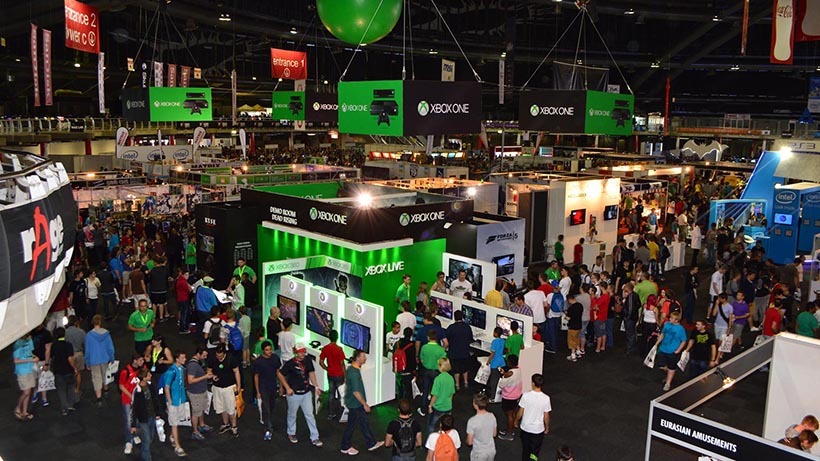 RUSH will feature a number of competitive tournaments including Counter-Strike: Global Offensive, Street Fighter, FIFA 17 and some much-needed love for League of Legends. South African tournament hosts Orena have come on board to host the annual ESWC Qualifiers for Counter-Strike: Global Offensive, which will feature on one of the three main stages. A second tournament, and a first for Orena, will be the all new Orena Fight Night featuring Street Fighter V. that'll debut at Rush and continue till October with R20,000 up for grabs. Orena will also be running the League of Legends tournament, sponsored by HP Omen on their main stage. But what is HP Omen?
"We are proud to be partnering with Rush as the headline sponsor for this inaugural esports event. We said we would re-enter the high-end gaming PC market and we are back with an impressive line-up of OMEN PCs. We have built PCs for gamers who need fierce performance out-of-the-box in a fully customizable chassis – something not typically available from traditional PC manufacturers," said David Rozzio, Managing Director of HP Inc South Africa. "This partnership shows our interest to help gamers dominate games. Through the OMEN brand, our engineers combined a unique design that maximises thermal management with support for industry standard components so that the true enthusiast can always be up to date with the latest hardware to maintain peak performance."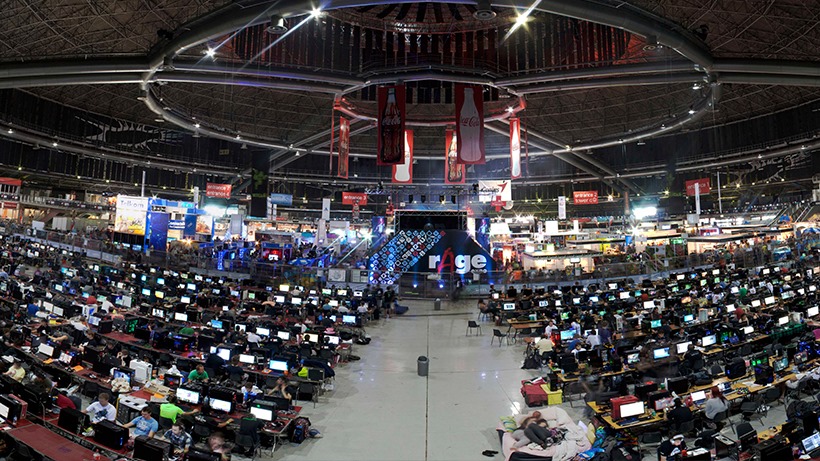 That's right. HP are back and they're entering the gaming market once again with the Omen and, as explained above by Mr. Rozzio, they're not messing around. HP will also now join a growing market of endemic interest in South African Esports. The HP brand is something many gamers hold close to their hearts, as one of the oldest computing companies who have supplied many gamers with the first machines they every gamed on. Or am I speaking for myself?
Rush will something entirely different, as explained by Lauren Das Neves, marketing manager for Rush, NAG and rAge:
"Rush aims to provide a neutral and inclusive platform for all the local esports organisations to host their respective events under one roof," said Lauren Das Neves, marketing manager for Rush, NAG and rAge. "We want to foster an environment that will not only benefit local tournament hosts, but encourage new esports talent, as well as provide a centre of activity where local esports fans can gather to interact with and support their favourite teams and players. Rush is not another rAge, it's something completely different".
Rush will be South Africa's very first competitive gaming expo, and its success is almost guaranteed when looking at the partners who've signed on. While other expos have had esports influence, one solely dedicated to the growing industry is going to do a whole lot of good, and for HP to be involved from the ground up shows insurance that esports is heading in the right direction.
Like esports?
Check out esports central
Last Updated: June 12, 2017