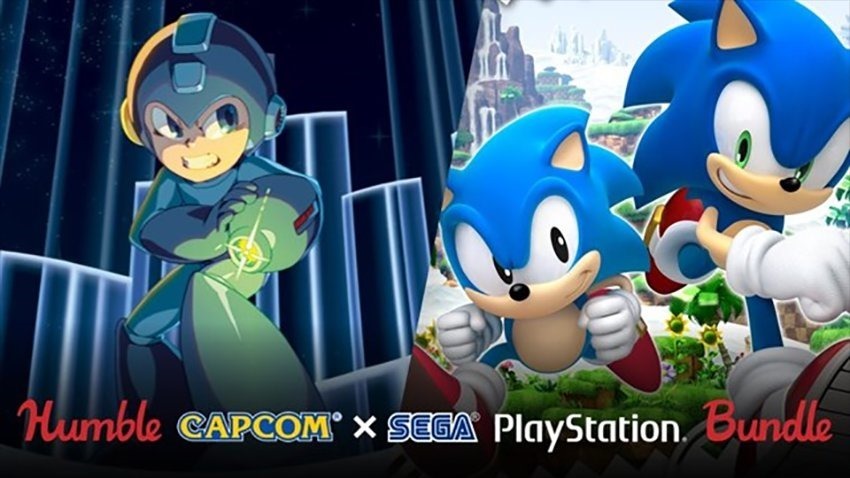 The regular Humble Bundles are a great way to pad out your already bulging backlogs. The thing is, they're usually for PC gamers, which means that those with consoles get left in the dust. That changes with the Humble Capcom x Sega PlayStation Bundle, which as its name suggests, bundles together a stack of great games from both publishers, for very little money.
The games are spread across PS3, Ps4 and Vita, but there's something for everybody depending on the tier. There is, however, a caveat for local users. The codes will only work on American accounts – but creating one is easy and free, and if you set your machine to be the primary console for that account, you'll be able to play the games on your primary account. This doesn't work for the Vita games though, as accounts are locked to a single memory card. But nobody still cares about the Vita anyway.
Anyway, here's what you can get:
Pay What You Want ($1 Minimum) Tier:
Crazy Taxi (PS3)
Dead Rising (PS4)
Dustforce (PS Vita)
Super Monkey Ball: Banana Blitz (PS Vita)
Beat The Average Tier (Currently $11.81):
Alien: Isolation (PS4)
Binary Domain (PS3)
Mega Man Legacy Collection (PS4)
Resident Evil (PS4)
Resident Evil: Code Veronica X (PS4)
Sonic Generations (PS3)
Coupons Included in Middle Tier:
Dead Rising 4: Frank's Big Package (PS4) – 50% Off
Resident Evil 7 Gold Edition (PS4) – 40% Off
Valkyria Revolution (PS4) – 40% Off
Yakuza 0 (PS4) – 50% Off
$15 Tier:
Dead Rising 2 (PS4)
Valkyria Chronicles Remastered (PS4)
I'd personally skip the $15 tier and beat the average to get the first (and best) Dead Rising, Alien: Isolation, Resident Evil and the Mega Man Legacy Collection on PS4. Still, for an extra $3 you may as well get the extra games, plus give more to charity. Win-win.
Last Updated: April 25, 2018