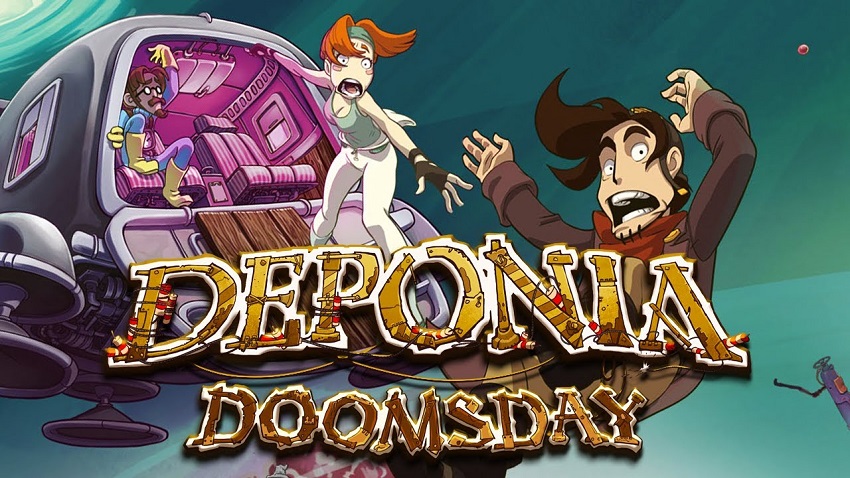 To be perfectly blunt I've found the Humble Bundle offerings to be fairly lackluster over the last few months, however the Daedelic Entertainment 2018 Bundle is one of the better bundles I've seen in some time. It's packed to the brim with some of their signature adventure games, and also includes some trading, survival, and stealth-based tactics games for your backlog padding and/or gaming pleasure.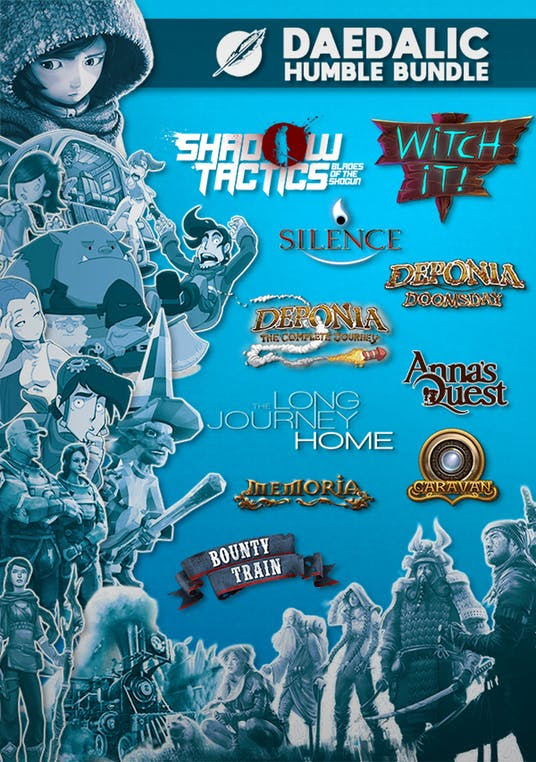 The first tier, for the minimum of $1, will earn you the following titles:
The second tier retails at just over the average price paid for the bundle, which at the time of writing was $8.18, and includes the following games in addition to those above:
Witch It! – a multiplayer hide-and-seek game featuring witches and hunters
Silence – a teenage boy and his young sister struggle to survive in a war-torn land in this beautifully drawn adventure
Deponia Doomsday (with soundtrack) – the fourth and final installment in the comedy adventure series
The third tier will set you back $12 and includes a further three games, two of which definitely pique my interest:
Shadow Tactics: Blades of the Shogun – a tactical stealth game set in feudal Japan that reminds me a lot of the old Commandos games
The Long Journey Home – explore a procedurally generated universe as you embark on a single mission – find your way back home
Bounty Train – design your own train and travel the rails of the Wild West in this train-based survival game
There's also a free bonus for Warframe players (unfortunately PC only) if you subscribe to the Humble Bundle newsletter. Do that and you'll receive the Foxglove syandana for some fashion frame goodness, 200,000 credits, and a set of three-day affinity and resource boosters.
Not a bad bundle at all, with the full purchase containing a good mix of genres. Shadow Tactics and The Long Journey Home have been on my wishlist for a while, now if only I didn't suffer from that all too familiar PC gamer problem – owning most of the other games in the bundle.
Last Updated: June 13, 2018