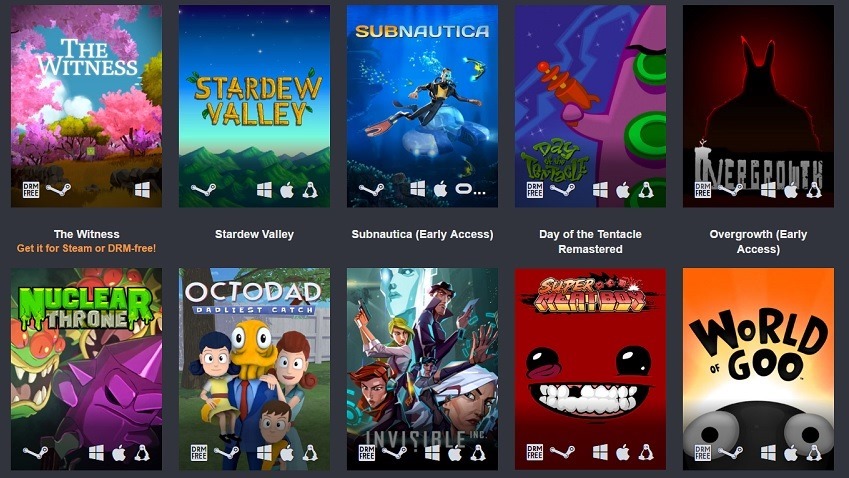 The Humble Bundles have provided many backlogs with insurmountable additions over the past couple of years. They've done so by routinely offering collections of good games for ridiculously low prices, often directing the funds towards charities. The Freedom Bundle then is no different in a sense. Although instead of just a handful of games, this bundle could substitute for your backlog in its entirety. And all the proceeds are going to three great causes.
In their bid to show solidarity against events in the United States, Humble has teamed up with a bunch of willing developers to offer over 40 games, audiobooks and more, with all proceeds going towards the ACLU (American Civil Liberties Union), Doctors Without Borders and The International Rescue Committee. Developers part of the initiative have allowed Humble to direct all the funds gathered towards these foundations, in their bid to help support those doing on the ground work for those who need it.
The ACLU in particular has been a notable foundation for donations in recent weeks, with the legal body aiding those affected by Donald Trump's Travel Ban a few weeks ago. Some games developers spoke out then and created their own means to donate to the cause, but Humble has collected all those efforts under one umbrella.
And what an umbrella it is. The page states that more games are to follow, but here are just a handful of the titles you can pick up for your $30 (or more) contribution:
The Witness
Mini Metro
Nuclear Throne
Octodad: Dadliest Catch
Subnautica
Invisible Inc.
Day of the Tentacle
Super Meat Boy
World of Goo
The Stanley Parable
Sword and Sorcery
Super Hexagon
Guacamelee!
Song of the Deep
The Swapper
Secrets of Raetikon
2064: Read Only Memories
There are many, many more in the full listing, all of which offer Steam, DRM-free or a combination of both for your sharing pleasure. As of writing the bundle is just about to crack $2 million in collected donations, and has only been live for less than a day. This really is the most expansive bundle yet, and if you've been looking for a way to donate to the ACLU this is easily your best bet.
Last Updated: February 14, 2017