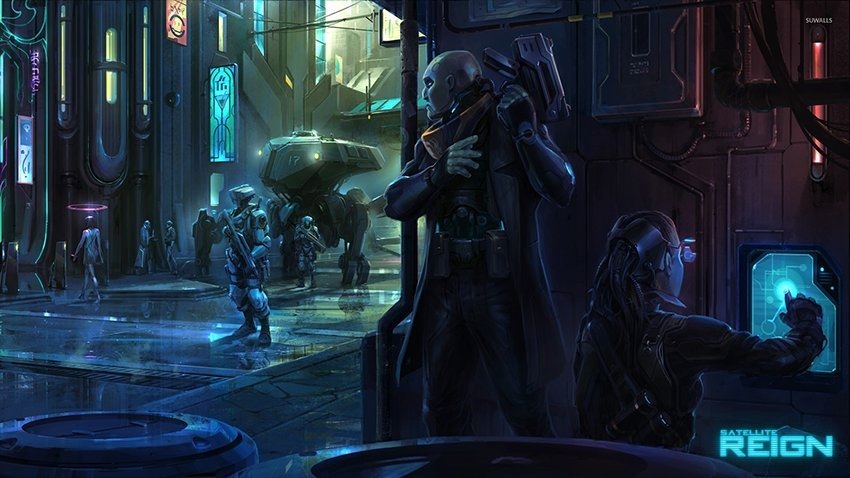 Remember Bullfrog's original Syndicate games? If you loved those isometric strategy cyberpunk games, then Satellite Reign is perfect for you. A spiritual successor, the game was released in 2015 and received rather well. Here's what we said of the game then:
"Satellite Reign is a must-have for those of you who fondly remember the original Syndicate. For those of you looking for a real time tactical Cyberpunk title where you control four agents on the field of battle wielding all manner of awesome, then this is really worth a look."
What makes it even better is the fact that it's currently free. Yup, gratis. You can pick the game up for not a damned thing over at Humble right now, adding yet another game that you'll probably never play to your growing backlog. It's definitely worth picking up, especially given that you can work your way through the game's campaign with a handful of friends along for the ride.
Here's the official marketing material, though it's just fluff. Honestly, go grab the game.
Co-Op Multiplayer
Play the entirety of Satellite Reign with your friends in co-op multiplayer. Up to four players can each control their own agent, opening up a whole new level of strategic and co-ordinated play.
With full drop-in/drop-out support, LAN and Internet play, and customisable agent assignment, get ready to experience Satellite Reign like never before.
Strategic Cyberpunk Action
Satellite Reign is a real-time, class-based strategy game, set in an open-world cyberpunk city. You command a group of 4 agents through rain-soaked, neon-lit streets, where the law is the will of mega-corporations. Use your agents to sneak, shoot, steal, and sabotage your way up the corporate ladder, and take control of the most powerful monopoly of all time.Each of your agents can be tailored toward your favoured play-style, while still maintaining their own unique specialisations. Shape your team into an offensive war machine, or an elite covert spec-ops outfit, and take the open-world city as your own.
The city of Satellite Reign is one big, open playground. No individual levels to pick between, the whole world can be explored seamlessly. Uncover new missions while you explore, and pick and choose which objectives you want to tackle.
Each of your four agents can be tailored to suit your play style. Choose their skills, weapons, gear, augmentations, and even their genetic base by cloning exceptional individuals from the general population.
There's no 'right-way' to complete your objectives. The world has been designed to facilitate emergent gameplay, allowing you to choose from and combine a wide range of strategic options. Sneak in through ventilation shafts, hack doors, take out power generators, hijack the minds of guards, or just blow the front door down. Countless opportunities await.
Last Updated: April 20, 2018