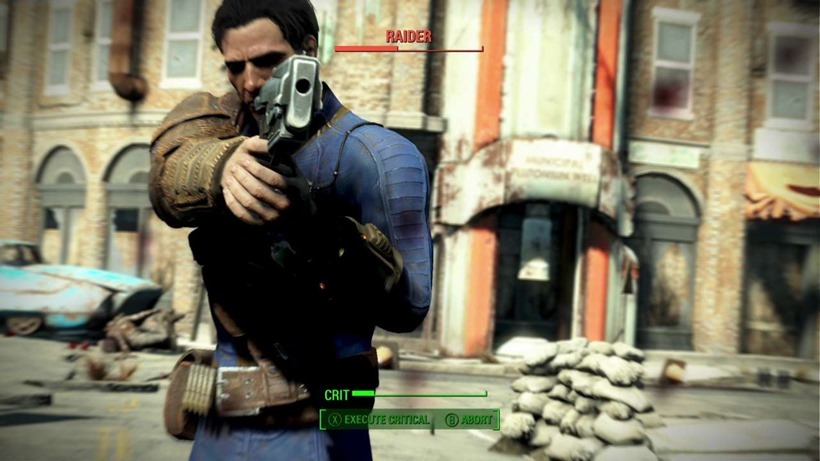 As an RPG in a massive sandbox, I loved Fallout 3. As a shooter, I hated it. And that's ok, because that's not how Fallout 3 was meant to be played in the first place. It just wasn't that kind of game to begin with, and the VATS crutch helped a ton in the long-run. Fallout 4 however, is giving the wasteland franchise some proper shoot 'em up mechanics. And that kind of gunplay is getting a helping hand from a master in the genre, id Software.
Speaking in a new Fallout 4 video via VG247, director Todd Howard revealed how Bethesda's need to deliver a better shooting experience resulted in some tag-teaming with the Doomsday masters.
"I won't say anything bad about Fallout 3, but we wanted this not to make any excuses for the fact that it's a role-playing game, for how the action felt," Howard said.

Because we feel we can layer all the role playing and stats on top. Let's have our cake and our ice cream.
That's a good move. There's no denying that id have one of the tightest grasps around on the shooter genre. Hell, even one of their mediocre games such as Rage, had a finer sense of gunplay than other genre entries on the market today.
"Since id Software is part of our company, that's the first thing we did, we call them," Howard said.

Like 'alright, we're gonna do this from scratch, give us some tips.'
Fallout will always be one of the most definitive RPGs ever made, for many a fan. For me however Fallout 4 will be the Iron Man simulator that I've been waiting for when it releases soon. I AM IRON MAAAAAAAAAAN.
Last Updated: September 16, 2015