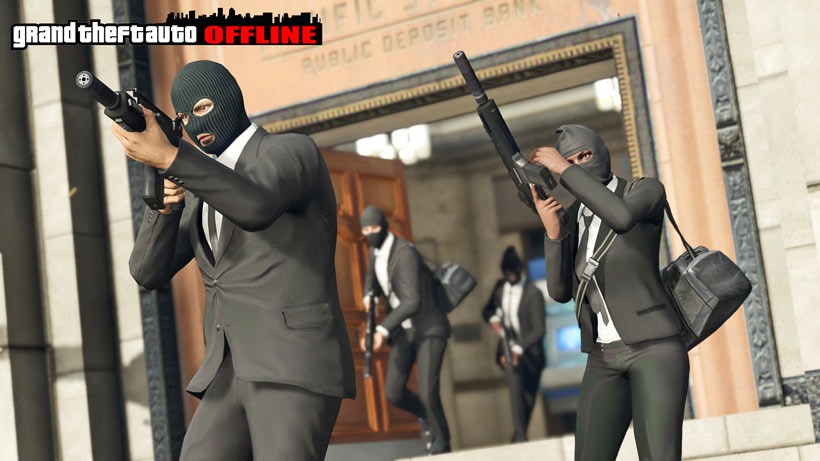 In an industry where we lose interest in games mere weeks after they've launched, Grand Theft Auto has managed to survive and thrive since it hit console way back in 2013. The subsequent remasters for current-gen devices as well as a proper PC release also helped keep it alive a bit longer, but it's GTA Online which has been the real winner here for developer Rockstar and parent company Take Two.
GTA Online has been a phenomenal success for the company, having brought in around a staggering $500 million worth of revenue thanks to microtransactions as I check to see if I've been taking crazy pills again. But don't expect GTA Online to stick around forever. Because sooner or later, it's going to be known as GTA Offline.
So says Take-Two CEO Strauss Zelnick, who explained at the Cowen and Company Technology, Media & Telecom Conference via GameSpot that the multiplayer mode won't be supported forever. Although it's safe for now, what with the upcoming update that is labelled Further Adventures in Finance and Felony. An update which adds more content to the mode. "We do expect GTA Online's results to moderate because October will be three years since we released it,"Zelnick said.
Not only was it not our intention that GTA Online was permanent, but it's important that it not be permanent. We have to rest the franchise at some point.
And reset it with a new GTA Online when GTA 6 is eventually released, I'd guess. But it's an idea that Take Two has spoken about before in the past, where franchises are given some breathing room so that fan fatigue can be avoided. It's the reason why you don't see a new Red Dead Redemption pop up every year, as Zelnick explained at the time:
The market asks us, 'Why don't you annualize your titles?' We think with the non-sports titles, we are better served to create anticipation and demand. On the one hand to rest the title and on the other hand to have the highest quality in the market, which takes time. You can't do that annually.
Or as I like to call it, quality over quantity. Now if you'll excuse me, I need to hunt down that twat that keeps running me over with a tank in GTA Online.
Last Updated: June 2, 2016