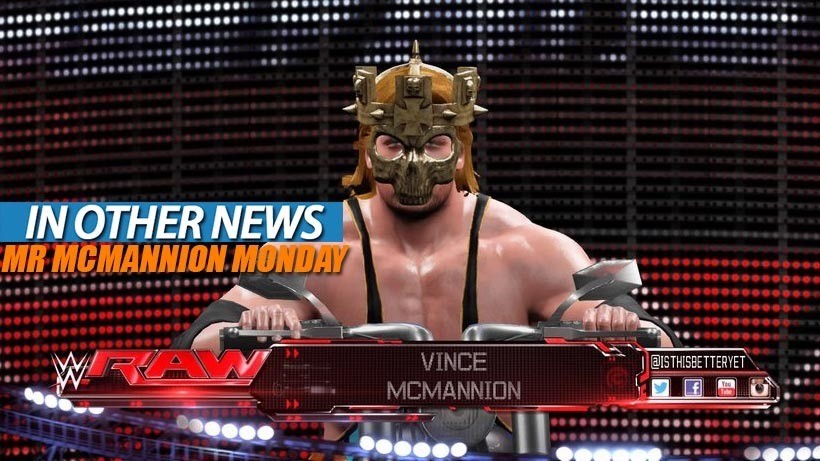 Remember remember, something about November I think. We're in the penultimate month of the year. The Empire Strikes Back of Calendar months! The beginning of the end! Verb the adjective! I have no idea where I'm going with this rant, but mark my words, it very much is November! Which might be a good enough excuse for me to stop wearing the Freddy Krueger costume and scaring kids before the cops get here.
In Other News: Get Nuk3d, Sword Coast polarises, Rainbow Six looks Spetsnazzy, EA is evaluating that Nintendo deal and don;t mess with the Preacher.
Here's the news that we didn't post today, because we were too busy wondering why Vince McMahon has never been arrested for match-fixing.
News
Here's a look at Call of Duty: Black Ops 3's Nuk3town bonus map
Microsoft expects a 'pretty massive migration' from 360 to Xbox One this Christmas
Friday the 13th stretch goals include Tommy Jarvis, potential to play Pamela Voorhees
Divinity Original Sin rewarded people who read its EULA
BattleTech Kickstarter stomps to the homestretch
Sword Coast Legends getting free DLC to make up for "polarizing" launch
EA 'will evaluate any and all opportunities' with Nintendo going forward
Spetsnaz go loud in new Rainbow Six Siege trailer
Stuff
Rocket League: The long road to overnight success
The art of building menus, icons and maps
Marathon, the original Bungie sci-fi shooter
The Batmobile is just wrecking Los Santos
Videos
Five Nights At Freddy's World Teaser Trailer [Gameplay]
Ratchet & Clank PS4 – Pokitaru Gameplay (Reboot)
The Technomancer – First Contact Trailer
What's on at The Movies
Monday Box Office Report – Our box office brand is crisis
Rumour: BATMAN solo film to feature Red Hood, Nightwing and the Joker
Hello, chaps! It's the red-band teaser trailer for THE BROTHERS GRIMSBY!
Things will escalate in this first teaser trailer for PREACHER!
On with the show! CONSTANTINE returns in this trailer and pics from ARROW
Last Updated: November 2, 2015