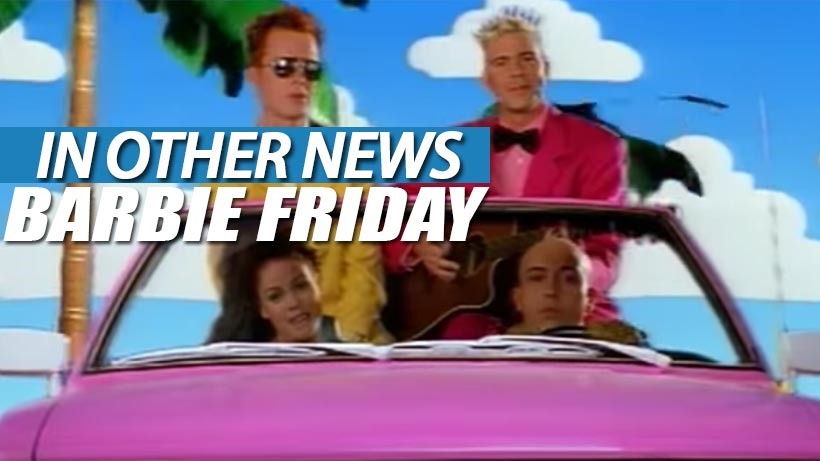 I'm feeling rather nostalgic for the 1990s right now, an era of hair gel overkill, floppy disks making everything EXTREME by adding an X to the end of it. It's also Friday, the day before Saturday, so I think I'm going to a certain ear-Whigfield song stuck in your brain, so that you can all suffer.
Saturday night, I feel the air Is getting hot like you baby, I'll make you mine you know!
I'll take you to the top, I'll drive you crazy! Saturday night, dance, I like the way you move, pretty baby! It's party time and not one minute we can lose, be my baby!
Da, ba, da, dan, dee, dee, dee, da Nee, na, na, na be my baby! Da, ba, da, dan, dee, dee, dee, da Nee, na, na, na, pretty baby!
In Other News: That's a lot of Amiibos, Finland gets some Dirt, Armikrog might be broken and it's time to block 'n load.
Here's the news that we didn't post today, because I was too busy falling for the ol' soft kitty warm belly trap yet again.
News
Mario & Luigi: Paper Jam uses 18 amiibo
The Stanley Parable dev launches follow-up The Beginner's Guide
The next generation of RPG Maker arrives this month
WRC eSports tournament to race alongside 2016 rally season
SOMA sells 92K, funds Frictional for two years
Armikrog is out, apparently broken
PlayStation VR: developing games with "full-on action is pretty tough"
Dirt Rally update brings new Finland stages and cars
Stuff
Nomad sky: Worlds Adrift is an unusual game
Super fans create massive Lord of the Rings battle
PS1 at 20: Destruction Derby and the art of being an idiot
Someone's making a working copy of Pokemon Red in Minecraft
Videos
Gran Turismo 6 – Track Path Editor trailer
Block N Load – Build and destroy trailer
Warface – Bag and tag mode trailer
What's on at The Movies
Movies out Today: 02 October 2015
Marvel Studios talks SPIDER-MAN, TV crossovers, regaining character rights, THE AVENGERS' fate after INFINITY WAR and more!
We review STRAIGHT OUTTA COMPTON – A movie with attitude!
Don't stray from the path in this trailer for THE FOREST
Top List Thursdays – Top 5 movies set on Mars
Drew Goddard reveals studio wants to do CABIN IN THE WOODS 2
Robert Englund doesn't like remakes, but would make NIGHTMARE sequels
We review THE MARTIAN – Highly entertaining & puts the "science" back in science-fiction!
Last Updated: October 2, 2015