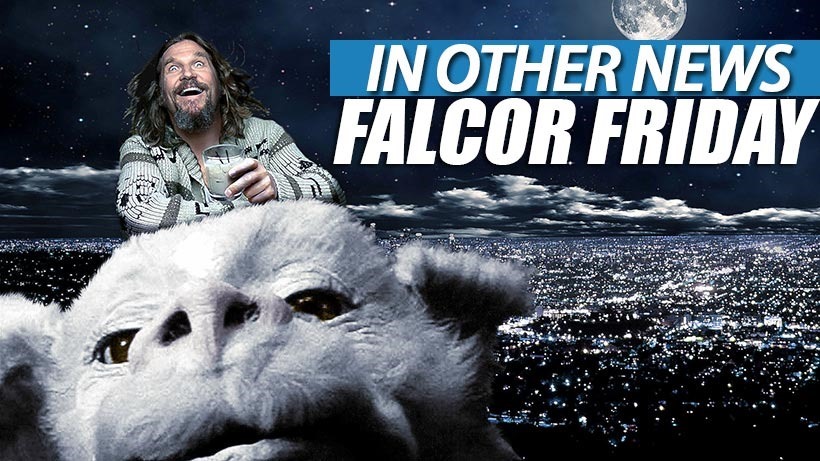 What time is it? Time for more of yer ol' Uncle D's patented life advice! If you can't find a bookmark, just cut yourself and pour blood onto the page instead. If it's too warm outside, dress in extra layers to shield your skin from the sun. If you have food cravings, just stand naked in front of a mirror and reflect on how hideous your body is. Is your food too cold? Just microwave your fork, and have a hot bite every time!
In Other News: PC gamers are rockin' on a chopper, Bethesda confirms QuakeCon details, get on the killing floor for free this weekend and watch BUUUUROCK LEEEEEEZNAR enter the ring.
Here's the news that we didn't post today, because I was too busy opening a fish and chips shop for height-challenged people. I call it The Small Fry.
News
PC gamers are having the most fun with Metal Gear Solid 5's helicopter anthems
Bethesda confirms QuakeCon 2016 details
Ron Gilbert would really like to make another Monkey Island
Epic's Showdown VR demo is free to download now
More free-to-play titles will fall foul of ASA, predicts Lovell
SOMA handles horror differently than Amnesia
'Slave Tetris' game pulled from Steam after media outcry
Stuff
1989 Sega game was a racing monstrosity
Face-Off: Dishonored: The Definitive Edition
For four years, a man has walked across Minecraft
Can last-gen consoles handle Metal Gear Solid 5?
Videos
WWE 2K16 – Brock Lesnar entrance
Transformers: Devastation – Behind the Scenes with Peter Cullen (Optimus Prime)
Resident Evil 0 Remastered Origins Collection – Announce trailer
What's on at The Movies
High school is hell in this trailer for DEATHGASM!
Ready or not, here comes the new trailer for Eli Roth's KNOCK KNOCK!
Movies out Today: 4 September 2015
Missed The Movies on Cliffcentral? Here's the podcast
This first quirky trailer for THE LOBSTER is totally synchronized
Welcome to HELL'S CLUB, possibly the greatest movie mashup ever!
First trailer for BBC's Grand Theft Auto docudrama THE GAMECHANGERS
MEGA-MAN upgrading to the big screen
Cary Fukunaga talks about the "unconventional" IT that almost was
Last Updated: September 4, 2015