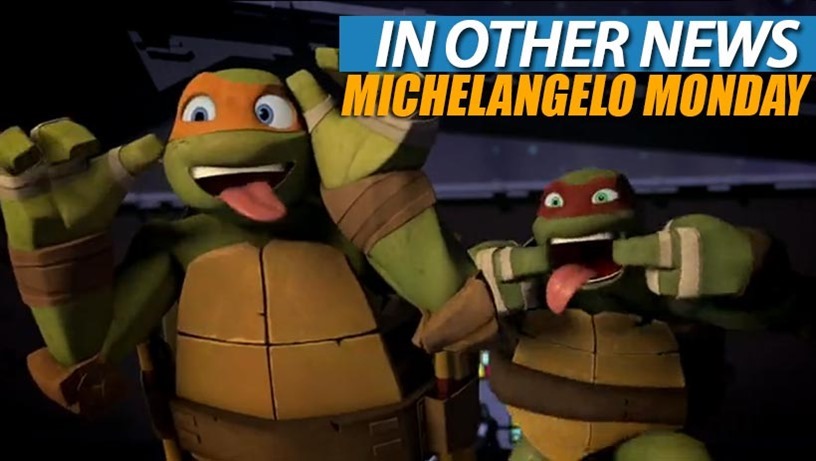 No life advice today guys! Apparently, it's uncool for me to tell people that sandpaper is more effective than using a toothbrush or to use crystal meth to get rid of cancer since that drug destroys everything. I mean, what do the police know about dispensing life advice, honestly?
In Other News: Battlefield Hard Limes assaults Precinct 7, the big games on Steam, Destiny's music man composes a victory and get ready for Skylanders on your phone.
Here's the news that we didn't post today, because I was too busy being upset over the fact that I wasn't elected to be the new ANC Youth League president.
News
Battlefield Hardline: check out Precinct 7, the Robbery DLC's biggest map
Six 2015 games have sold over 1m copies on Steam
Ark: Survival Evolved updates to slow as full release approaches
Manage an Italian art academy in Painters Guild
Halo, Destiny composer wins lawsuit against Bungie
The new Monster Hunter RPG looks just adorable
Skylanders to debut on iPhone and iPod Touch
A new glimpse of the upcoming Nier sequel
Stuff
Just Cause 2: that rare open-world game where you aren't comically miscast
Khajiit has cosplay if you have coin
When being a fan turns into a career
How random dungeons are made
Videos
SOMA – Environments trailer
Resident Evil Zero Remastered – Wesker trailer
Resident Evil Origins – Collection trailer
What's on at The Movies
Call to arms: We need writers, are you the ONE?
My name is still Oliver Queen in this trailer for season 4 of ARROW!
The fallout from which movies caused the recent Marvel restructuring?
Ron Perlman reveals proposed HELLBOY III story details
This AGENTS OF S.H.I.E.L.D season 3 teaser and plot synopsis is beyond belief!
Monday Box Office Report – Time to get refueled
River Song returning for DOCTOR WHO Christmas special; plus new teaser trailer!
Last Updated: September 7, 2015