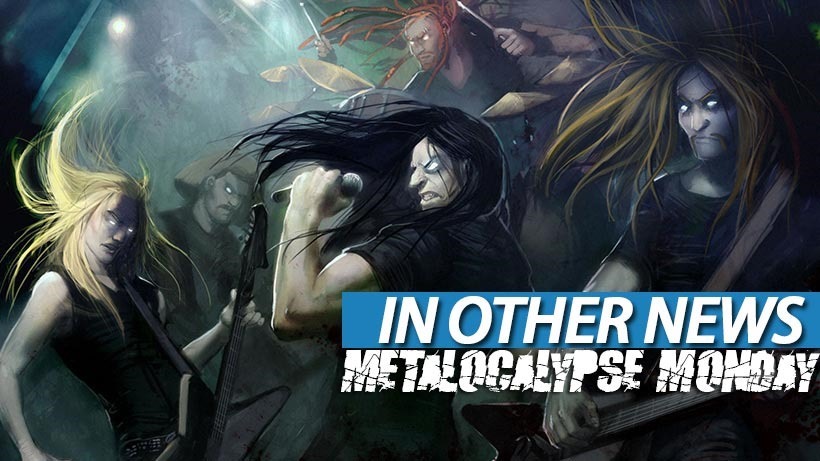 I'M BACK BABY! Back from Joburg that is! Yessir, I've swapped the sweltering heat of that event for the more overcast climes of my home pit, Port Elizabeth. This year's rAge may have resulted in my first ever cosplay disaster when the heat made all the glue on my costume melt off and fall apart, but there's still a lesson to be learnt here.
No idea what that lesson is however, but it's out there. It might have something to do with the fact that I have a bad habit of always choosing to cosplay a character whose costume was made for Hoth, not Jozi. Maybe. Maybe…
In Other News: Fantastic fails on the Battlefront, aggressive attacks on eSports, BlizzCon goes green for streams and Darksiders II is almost here again.
Here's the news that we didn't post today, because I was too busy lamenting the fact that it'll be another year before I get to eat good food again.
News
Human Resource Machine launches this week
Darksiders II: Deathinitive Edition arrives this month for PS4, Xbox One
BlizzCon opening ceremony to be streamed via Xbox One
G2A labels Riot ban as an 'aggressive attack' on eSports
Tales of Zestiria has a mountain of DLC waiting for you
Elite: Dangerous video shows brief, raw footage of planetary exploration
Rare hasn't stopped updating Rare Replay
Divinity: Original Sin Enhanced Edition out October 27
Stuff
The gorgeous art of Astroneer
The Martian: Bring Him Home is a licensed mobile game done right
Ten priceless fails from the Battlefront beta
Shattered Horizon: the FPS that got lost in space
Videos
Grand Ages: Medieval – Release trailer
Mr Bean around the world – Launch trailer
What's on at The Movies
There are dark days ahead in this new trailer for THE SHANNARA CHRONICLES
Monday Box Office Report – Pan doesn't pan out
We review SICARIO – A masterpiece thriller that blurs the border between right and wrong
Run! And watch this monstrous trailer for GAMERA 2015!
This awesome trailer for STAR WARS REBELS season 2 is on a different path now!
Will Forte talks about MACGRUBER 2
Last Updated: October 12, 2015