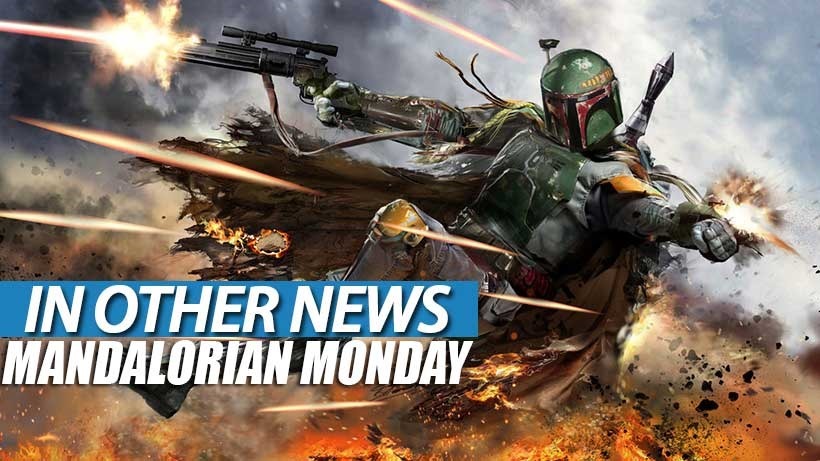 I've been thinking of starting my own reality entertainment show. Something which will grip the nation on a weekly basis. After coming to the conclusion that most locally-produced content in South Africa should be set on fire, I hit on a great idea: let's hunt the people who present those shows.
Think about it: every week, we'll target one Top Billing or Kyknet presenter, and send a crack team of trackers and hunters after them. Like Man-Tracker, except not fake in any way whatsoever as we'll actually give these guys a headstart and slowly torment along the way, savouring the hunt.
Of course, it'll be a catch and release show. We'll catch them, and slowly release them over a cliff. See, conservation is easy.
In Other News: Afro Samurai returns this month, Zygarde gets an upgrade, Ethan Carter can't stop vanishing and exploring a very different kind of arcade.
Here's the news that we didn't post today, because we were too busy saving the local TV industry.
News
Metal Gear Solid 5: The Phantom Pain's save bug fixed on PS4 and PC
Twitch Plays Dark Souls has beaten Ornstein & Smough
Twisted Metal, Dark Chronicle rated for PS4 release
New Pokemon from XY and Z revealed
US court punishes Kickstarted card game for 'crowdfunding theft'
Afro Samurai 2's first episode is out this month
Metal Gear Solid V claims second week at No.1, Super Mario Maker debuts in second place
The Vanishing of Ethan Carter Redux appears on Steam
Stuff
Exploring a very different kind of arcade
The real story behind Metal Gear Solid V's awesome balloons
How the latest vinyl resurgence is coming from classic games
Disney 3.0 valiantly attempts to ape Splatoon
Videos
GTA Online: Freemode trailer
Destiny: The Taken King – Cinematic trailer
Hardware Rivals trailer
What's on at The Movies
First reviews for THE MARTIAN: "An unpretentious popcorn classic!"
Director Mark Dunstan talks HALLOWEEN RETURNS
Rumour: dual story line TRANSFORMERS 5 could be heading to space
This trailer for THE PROGRAM is totally doped up yo
This new trailer for HARDCORE is f–king war, baby!
Rumour: WONDER WOMAN wants Sean Bean, Eva Green as villains; sets time period
Get UNDER THE INFLUENCE with this trailer for the new Keith Richards documentary
Last Updated: September 14, 2015